Nyarko Releases "You" Off Her Upcoming "Vibes" EP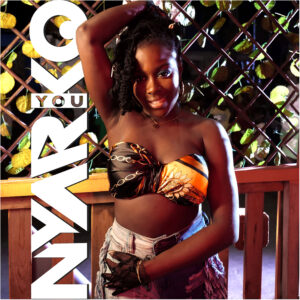 After serving three bops in 2022, Ghanaian-Dutch rapper, Nyarko is back to show her fans and music
lovers a new side. The Dutch-born femcee starts the year with a mid- tempo love song, "You."
The single showcases Nyarko's vulnerable and romantic side while delivering her signature fiery energy. The song, "You" released on March 16, also reflects her versatility as an artist and her ability to create music that
resonates with her audience. With its catchy beat and relatable lyrics, "You" will become every fan's favorite
and cement Nyarko's place as one of Ghana's and the Netherlands' rising stars.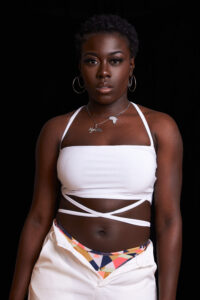 "You" features production from Nigerian Afrobeat producer Barobeatz. It is the first single off her debut EP, "Vibes", which is set for release in April. The seven-track EP will also include her previously released single "Mood." With the upcoming release of her debut EP, "Vibes", fans can expect to hear more of Nyarko's unique sound and storytelling abilities. The project promises to be a dynamic collection of tracks showcasing Nyarko's range as a singer cum songwriter.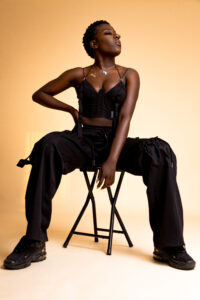 Giving music lovers a sneak peek of the EP, Nyarko said, "The EP touches on different themes; that is
why it is called Vibes: because every song brings a different vibe." "From confidence to the celebration
of life to love and focusing on oneself, everyone can relate to at least two songs on the project.
Stream the song from below.
Connect with "Nyarko" on the following social media fora:
Twitter – @OfficialNyarko1
Instagram – @OfficialNyarko
TikTok – @OfficialNyarkoo
Facebook – @OfficialNyarko
YouTube – @OfficialNyarko
For Press and General Enquiries.
E-mail – [email protected]
Total Views: 221 ,
Asiedu Kanokore Advices All And Sundry Not To Judge In "Don't Judge Me"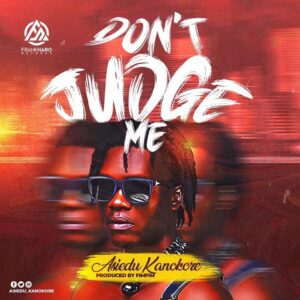 Young music gem, Asiedu Kanokore has released yet another thought provoking jam he dubs, "Don't Judge Me".
The track as produced by Fimfim projects the reason why we have to live people to enjoy their lives.
Judging people because of who they are is nonsensical, they were literally born that way, as reiterated by Asiedu Kanokore in his new song.
The cocktail of hiplife vibes, highlife basses and Afrobeats synths and organs will put you in a partying/dancing trance or into a thoughtful state depending on the mood you are in. In other words, this new jam is a multi purpose functional song.
Without much ado, I present to you "Don't Judge Me" by Asiedu Kanokore. Don't forget to share with others too.
[Stream/Buy]
Total Views: 46 ,
Joseph Matthew Set To Release New "Promise Land" Banger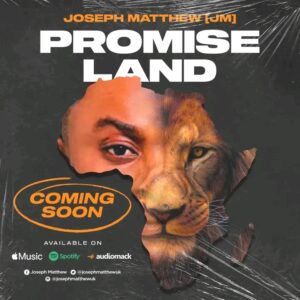 Contemporary gospel artiste and Afro-gospel crooner, Joseph Matthew is readying his latest song, "Promise Land" for release. The novel song which is his first for the year drops in July.
After his release of "Blessed", last year which figuratively blew the minds of Gospel heads has had his fans thirst for a new project from him. "Blessed" was a fusion of sound cultures, predominantly Afrobeat and highlife. This new flavor caught the attention of many music lovers because it was something new in the lenses of the Gospel Music known. It immediately shot Joseph Matthew to fame in and outside Ghana.
"The new song, "Promise Land" set to be released in a July promises to be ear worthy and full of the gospel", Joseph Matthew exclaimed.
Watch this space for more about the new new song. Also, checkout "Blessed" from below.
Total Views: 324 ,