Panda Entertainment Ghana Signee, Emmy Gee Announces Two New Singles To Be Released On February 26th, 2022 [Read Full Details]
"The Crown Prince" of one of Ghana's reputable record label, Panda Entertainment Ghana born Emmanuel Mensah Kporvie popularly known in Showbiz as Emmy Gee Muzik has announced to release brand new singles on February 26th, 2022.
He promised to release his first two brand new singles in 2022 on same day of February, 26 which are dubbed, "Ajuru" a Yoruba phrase which literally means "Full Of Love".
And also another masterpiece dubbed, "Dede" which expresses love and affection for a life partner.
Emmy Gee is birth by a Nigerian mother and a Ghanaian father. He has lived most of his life in Ghana. He eats music, sleep music, we can say all his life is music.
Emmy Gee recently released his first single dubbed, "Bother You" under Panda Entertainment Ghana which is doing massively well on worldwide digital music stores and getting radio airplays on various radio stations in Ghana, Nigeria, Kenya and other Africa countries. Within two months, "Bother You" has attracted almost 50k Streams on Audiomack which is quite impressive for an upcoming artiste. He has a great future ahead of him.
He's easily identified on a beat because of his unique melodious voice and talent. He has the energy to perform and entertain fans with his wild dance moves.
Emmy Gee chants "Yaaagah!!!" as his slogan or signature on his song to attract energy.
Follow Emmy Gee Muzik On All Social Media Platforms
Instagram:  https://instagram.com/emmygeemuzik?utm_medium=copy_link
Snapchat: https://www.snapchat.com/add/emmygeemuzik?share_id=OUIyMUEx&locale=en_GH
Follow & Subscribe To Emmy Gee Muzik Digital Music Stores To Be The First To Listen To His Songs Anytime He Releases
YouTube: https://youtu.be/WZJF6a9kcQU
Audiomack: https://audiomack.com/emmygeemusic101/song/bother-you
SoundCloud: https://soundcloud.app.goo.gl/G9phfx7ncJhj3zSaA
Total Views: 438 ,
Emmanuel Smith's Highly Anticipated EP 'Welcome Home' Sets the Stage for a Musical Journey of Belonging and Self-Discovery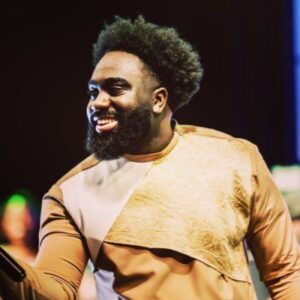 Emmanuel Smith Tali, a talented UK-based Ghanaian singer, is ready to captivate audiences once again with his highly anticipated EP titled "Welcome Home." This exciting new musical offering is set to take listeners on a heartfelt journey of self-discovery and evoke a sense of belonging. With his soulful voice and profound lyrics, Emmanuel Smith has become a rising star in the music industry, and "Welcome Home" promises to be a testament to his exceptional talent.
Born and raised in Ghana, Emmanuel Smith found his passion for music at a young age. His deep-rooted connection to his cultural heritage and his experiences as an immigrant in the UK have influenced his musical style, creating a unique blend of African rhythms, soulful melodies, and contemporary sounds. Through his music, Emmanuel Smith seeks to bridge the gap between cultures and touch the hearts of people from diverse backgrounds.
"Welcome Home" represents a significant milestone in Emmanuel Smith's musical journey. The EP serves as a homecoming, not only for the artist himself but also for his listeners. It embodies the essence of finding solace, love, and acceptance in a world that can sometimes feel alienating. Emmanuel's soothing vocals and heartfelt lyrics are intended to create a warm and inviting space for everyone to feel embraced and understood.
The EP's title track, "Welcome Home," sets the tone for the entire collection. It is a soul-stirring anthem that speaks to the universal desire for belonging and connection. Emmanuel Smith's poignant lyrics beautifully capture the emotions associated with longing for a place where one can truly be themselves. The track's uplifting melodies and infectious beats create an atmosphere of celebration and joy, as if a long-awaited reunion is taking place.
Each song on the EP is a reflection of Emmanuel Smith's personal journey and growth as an artist and an individual. From heartfelt ballads to vibrant up-tempo tracks, the diverse range of musical styles showcases his versatility and artistic maturity. Emmanuel's ability to infuse his songs with raw emotion and authenticity allows listeners to connect with his music on a profound level.
"Welcome Home" is a testament to Emmanuel Smith's commitment to his craft and his desire to make a meaningful impact through his art. The EP is a result of his tireless dedication to perfecting his sound and honing his songwriting skills. Collaborating with talented producers and musicians, Emmanuel has created a sonic experience that is both polished and deeply personal.
As the release date of "Welcome Home" approaches, fans and music enthusiasts eagerly await the opportunity to immerse themselves in Emmanuel Smith's musical world once again. The EP promises to be a remarkable collection of songs that will touch the hearts of listeners, inspire introspection, and foster a sense of unity and belonging. Emmanuel Smith's talent and passion shine through in every note, and his music continues to resonate with people from all walks of life.
With "Welcome Home," Emmanuel Smith invites us all to embrace our individuality, celebrate our shared humanity, and find solace in the music that connects us. This EP is a testament to the power of music to heal, uplift, and bring people together. Emmanuel Smith's remarkable journey continues, and his latest musical offering is destined to leave an indelible mark on the music industry, solidifying his place as a true musical luminary. Below, you'll find the pre-save link!
Total Views: 140 ,
"If You Want Good Husbands Fix Your Brains Not Your Body" – Shatana Fires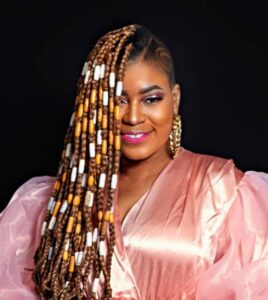 Firebrand, Shatana has vented her spleen on "slay queens" who have developed the habit of enhancing their bodies to attract men to do their biddings. Shatana explained that although men may seem to be in tune with such ladies, it is mostly for a moment when these men see that such ladies bring nothing to the table.
She advised that it will be in their own interest if they invest those huge monies spent on enhancing their bodies to "fix their brains" to gain knowledge instead. She quizzed that after all the liposuctions, artificial implants yo enlarge breasts, tummy trimming and tucking, why are these ladies still single? The irony!
Checkout the video of what she projected in it's entirety from below.
The vociferous songstress, Shatana has a new jam out titled, "Dem No Reach" which features Kiaani. The song's subject matter is akin to the power of God working over principalilties and making one utterly prosperous. Checkout the record from below.
Total Views: 1372 ,