Perfekt Set To Drop Debut Single Dubbed, "Tolom" On…[Check Date]
AstroBird Records frontline songstress, born Portia Perfect Arthur popular known in showbiz as Perfekt has finally announced to release her debut single dubbed, "Tolom" on Friday, 21st October, 2022.
Perfekt is a product of a music reality show in Ghana, West Africa tagged, TV3 MentorX. A music reality show by a Television station, TV3. The show has been running for over 10years and aired live on TV every Sunday evening which gave awesome mileage to upcoming musicians to showcase their music talent.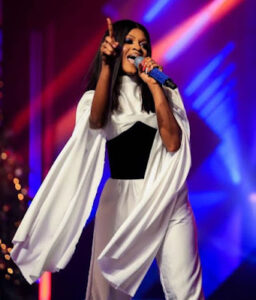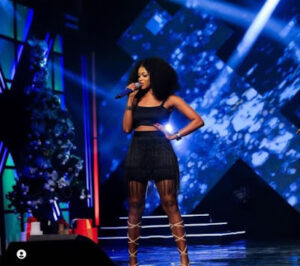 Perfekt was the only female contender in the final five out of sixteen (16) young amazing talents. She was everyone's favourite in the reality house and had excellent comments from the judges. She won best performer of the night four times in a roll.
Life after MentorX has been awesome by God's grace. Perfekt hasn't slept on her dreams. She's schooling at the same time working hard in the studio to serve her fans with good music.
The Afrobeats Queen, Perfekt took it to her official Instagram page to announce her debut single dubbed, "Tolom" which literally means "Mad In Love" which will be released on Friday, 21st October, 2022. The song was technical produced by one of the best producers in Ghana, Forgzy Beatz and music video shot & directed by one of Ghana's best director, Carlmanni.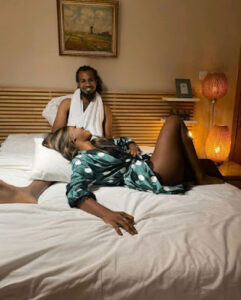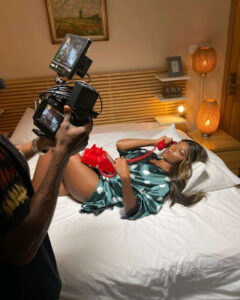 Watch the video from below.
Total Views: 178 ,
Shatana's Song "Ka Ne Wu" Goes Viral As Fans Jam To It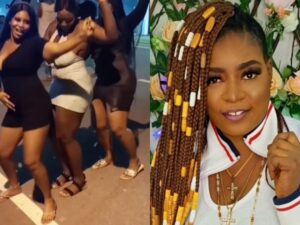 Songstress and queen of conscious music in Ghana, Shatana has entered the trends on social media with her newly released single, "Ka Ne Wu". The song which was released a week ago has appealed to the masses and music lovers. Due to this, many are those who are making videos with it on all media fora.
The masterpiece, "Ka Ne Wu" posits that being truthful always is the key to self actualization and success. Speaking truth  to power without favour is prime in all our endeavors. Also the musician talked about past leaders and influential people who spoke the truth to death but their legacies lives on.
The song which is a mid tempo although didactic will get you grooving owing to the sweet melodies which spices it. This is the more reason, fans could not help but go gaga with the song all over social media. As ladies twerked wildly to the beat and gentlemen danced with their girlfriends with it, another sect also replicated the lyrics with a skit or role play.
Enjoy a compilation of the videos from below.
Also stream, download, listen, enjoy, and share "Ka Ne Wu" by Shatana from below.
Total Views: 364 ,
Mista Voltage Makes Another Come Back With 'Like Play Like Play' Featuring Yaa Pono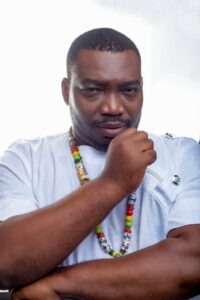 Mista Voltage's new release, 'Like Play Like Play' featuring rapper Yaa Pono, has been making waves in the music scene with its relatable lyrics about the importance of money in our lives. The song sheds light on the daily struggles we face as we try to make ends meet and emphasizes the need for financial stability.
The track opens with a captivating beat that immediately sets the tone for the song. Mista Voltage's smooth vocals blend seamlessly with Yaa Pono's fierce rap verses, creating a dynamic and engaging collaboration.
The chorus, "Like play like play,everybody needs money in Gh," is a catchy and memorable hook that highlights the underlying theme of the song. It reminds listeners that regardless of the challenges we face, we must remain determined in our pursuit of financial success.
The lyrics paint a vivid picture of the various struggles people face in their quest for financial stability. Mista Voltage talks about the need to work hard and stay focused, stating that "If you no hustle, you no go chop, nothing go come from nothing."
Yaa Pono's verse touches on the harsh reality of living in poverty, highlighting the fact that for many people, the struggle for financial stability is a matter of survival. He raps, "Money be the root of all evil, but poverty dey kill person," driving home the point that the importance of money cannot be overlooked.
'Like Play Like Play' is not just a song about the need for money, but it is also a call to action. The lyrics urge listeners to work hard and stay focused, reminding them that success comes to those who are willing to put in the effort.
Overall, Mista Voltage and Yaa Pono's collaboration on 'Like Play Like Play' is a powerful and timely message that resonates with people from all walks of life. It is a song that speaks to the struggles and challenges we face in our quest for financial stability and reminds us that we must remain determined and focused in our pursuit of success.
Check out the new song below
Total Views: 338 ,