Rapper, OG Virus Solidifies His Stance With "No Hate" Banger
Young upcoming and staunch rapper, OG Virus is out with a new hard star striking trap song he titles "No Hate".
OG through " No Hate" solidifies his stance in the music scene. He charges on other contenders to stay in their own lane because he is coming with thundering fire and that he is a force to reckon with.
Without much ado, I present to you "No Hate" by OG Virus. Stream, download, enjoy and share from below.
OG Virus – No Hate (Mixed By Brownbeatz)
Total Views: 906 ,
'All By Grace', Lumikid Links Up With Kin Dee On Upcoming Single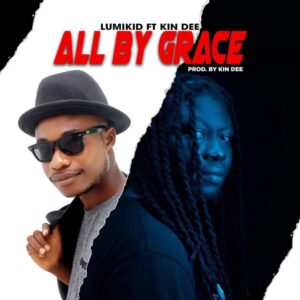 Promising Ghanaian recording and performing artiste, Patrick Koranteng, better known by his stage name, Lumikid is set to unlock a new single.
Lumikid is a dynamic singer and songwriter with a unique approach to making music. He's well known for his song, 'Always Love You' released a few months ago and has garnered impressive numbers on streaming platforms.
The young talented act is set to serve his listeners and the entire music community with yet another potential single which he captions, 'All By Grace'.
He disclosed this in a post via his Facebook page. Per the artwork, the yet-to-be-released song features highly-rated Ghanaian record producer, songwriter, and musician, Kin Dee.
Although the release date for the project is yet to be known, fans and music consumers are already anticipating the masterpiece.
Lumikid loves doing music and is doing well in the quest for a successful musical career and has been constantly tagged as one of the very talented acts to watch out for in the coming years within the Ghanaian music space.
Total Views: 133 ,
Asiedu Kanokore Advices All And Sundry Not To Judge In "Don't Judge Me"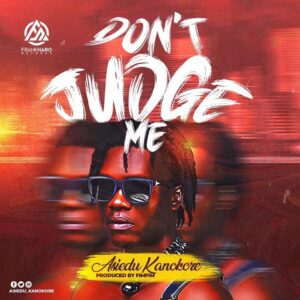 Young music gem, Asiedu Kanokore has released yet another thought provoking jam he dubs, "Don't Judge Me".
The track as produced by Fimfim projects the reason why we have to live people to enjoy their lives.
Judging people because of who they are is nonsensical, they were literally born that way, as reiterated by Asiedu Kanokore in his new song.
The cocktail of hiplife vibes, highlife basses and Afrobeats synths and organs will put you in a partying/dancing trance or into a thoughtful state depending on the mood you are in. In other words, this new jam is a multi purpose functional song.
Without much ado, I present to you "Don't Judge Me" by Asiedu Kanokore. Don't forget to share with others too.
[Stream/Buy]
Total Views: 186 ,