Shasha Marley Makes A Loud Buzz With GLORIA AKUFFO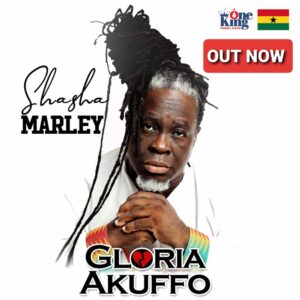 A few days after its release, Shasha Marley's Gloria Akuffo single earned a quick market admiration by reggae fans from multiple countries and it has since hiked a steady ascent, making it a prospective chart topper.
The single was caught up by multiple blogs and the almighty World-A-Reggae, a world renown reggae website that has a wide people reach. This wide blog coverage translated into more foreign fans chasing the song's video on YouTube.
Radio reggae disc jockers in Gambia, Kenya, Senegal, Cote D'Ivoire, Togo, Botswana, South Africa, other African countries and some more disc jockers in Asia, Europe and America have warmly received the song and are bumping it hard on their radio programs.
Team Shasha has received warm listener testimonies from places like Antarctica, Madagascar, Suriname and several other least expected music destinations and members of the team are glad of the single's impressive promo ascent.
Shasha Marley sang Gloria Akuffo fully in Fante, his native language but the infectious vibes the song carries in its roots rhythm and melodic flow has a great musical magnetism that commands instant listening attention, thus how this powerful single has been able to cross over from Ghana into foreign lands.
Powerfully constructed masterpieces like Gloria Akuffo are a sure lead for Shasha Marley's future appearance on Billboard.
Below is the official video link of Gloria Akuffo, take a watch.
Story By: Regula Rebel
… .
Total Views: 160 ,
Naf Kassi ft Prince Bright (Buk Bak) – Dadie Anoma (Prod by DDT)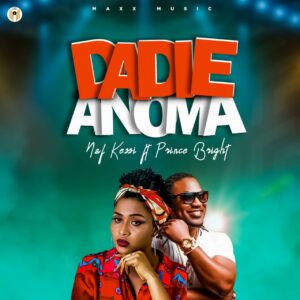 Award winning multifaceted Ghanaian songstress Naf Kassi unlocks another dazzling and excellent audio labeled, "Dadie Anoma" with legendary Ghanaian artist Prince Bright of the famous group Buk Bak, to give his listeners different melodies to listen to.
Naf Kassi and Prince Bright really put in their best efforts into this wonderful harmony titled, 'Dadie Anoma' which is a mind-blowing and stunning euphony, sure to serenade your minds and earbuds.
"Dadie Anoma" is a mordern day Highlife fused with a lil bit of Afrobeat with Production credit to DDT.
Stream, Download and party with this potential club banger now! Enjoy.
noma" is a mordern day Highlife fused with a lil bit of Afrobeat with Production credit to DDT.
Stream, Download and party with this potential club banger now! Enjoy
Total Views: 191 ,
Rap Fada's New Single Enjoys Massive Recognition After Release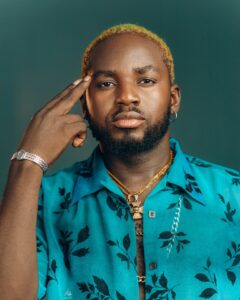 Rap Fada, real name David Annan, a Ghanaian rapper born and raised in Asafo, was spotted in boxers years ago, which became his trademark. He stated that he wants to be an original and not a copy of any other artist, thus the birth of that brand.
Listen to the song Here: https://audiomack.com/rapfada/song/u-go-chop-slap-1
Rap Fada, after rebranding and taking Ghanaian singer and songwriter, Gladstorm Kwabena Akwaboah Junior's advice, released 'Style Biaa Bi', which became a street anthem and is still the talk of the day.
The rap sensation has released his first single of 2023, titled 'You Go Slap', which is receiving massive airplay and amassing impressive numbers shortly after its release.
He is currently on a tour to promote his new single, and he is been warmly welcomed by all media outlets.
Enjoy the official video below
Total Views: 211 ,