Shatana Preaches God's Power In New Song Titled "Dem No Reach"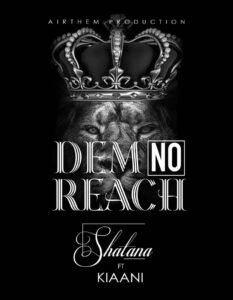 Shatana has released a new motivational jam which is fast gaining roots in music circles because of its message. Do you want to give up in life? Do you think it is all over and God Almighty will not come through for you? This song will make you have a second thought.
"Dem No Reach" teaches how being consistent breaks resistance with the power of God. We are built to be stronger and conquer the world. "The sea never dries, because of this we will never fail too".
The new jam, "Dem No Reach" as produced by  Airthem Production features afable music art, Kiaani.
Without further distraction, I present to you "Dem No Reach". Listen, enjoy, stream and share from below.
Total Views: 568 ,
Global Music Awards South Africa announce iNMusic Distro as an official media partner 3rd Edition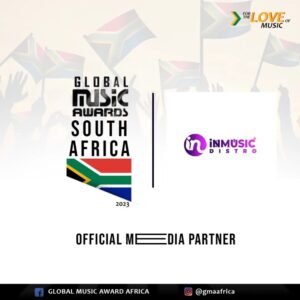 Organizers of the prestigious Global Music Awards South Africa has announced its partnership with iNMusic Distro as the official media partner of the 3rd edition.
This partnership does not only come to provide benefits to iNMusic Distro and the Global Music Awards South Africa , but it also has benefits for the general community of musicians especially music lovers and to help project upcoming musicians from Ghana and Africa as a whole to the globe .
iNMusic Distro is an Africa based music distribution and promotions company that provides affordable packages and quality services for both upcoming musicians and main stream musicians. iNMusic Distro is here to help build great talents in Africa and global .
Sign Up➡️ inmusicdistro.com
Total Views: 45 ,
'All By Grace', Lumikid Links Up With Kin Dee On Upcoming Single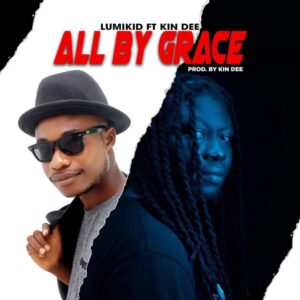 Promising Ghanaian recording and performing artiste, Patrick Koranteng, better known by his stage name, Lumikid is set to unlock a new single.
Lumikid is a dynamic singer and songwriter with a unique approach to making music. He's well known for his song, 'Always Love You' released a few months ago and has garnered impressive numbers on streaming platforms.
The young talented act is set to serve his listeners and the entire music community with yet another potential single which he captions, 'All By Grace'.
He disclosed this in a post via his Facebook page. Per the artwork, the yet-to-be-released song features highly-rated Ghanaian record producer, songwriter, and musician, Kin Dee.
Although the release date for the project is yet to be known, fans and music consumers are already anticipating the masterpiece.
Lumikid loves doing music and is doing well in the quest for a successful musical career and has been constantly tagged as one of the very talented acts to watch out for in the coming years within the Ghanaian music space.
Total Views: 156 ,