Show Moni's Latest Love Song "Monica" Takes Fans on a Journey of Romance and Heartfelt Emotion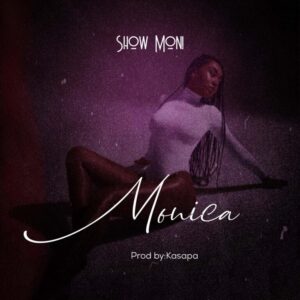 Singer Show Moni has once again captured the hearts of his fans with his latest love song titled "Monica", produced by the talented Kasapa. The track, which was released on April 15, 2023, has already generated a lot of buzz on social media and is quickly gaining popularity among music lovers.
The song "Monica" tells the story of a love that is pure and true, with the lyrics painting a picture of a beautiful romance between two people who are deeply in love. The melody of the song is soft and gentle, and Show Moni's voice brings a sense of warmth and intimacy to the lyrics.
Kasapa's production is top-notch, with the instrumental blending seamlessly with Show Moni's voice to create a musical masterpiece that is both catchy and heartwarming. The beat is mellow and soothing, giving the song a calming effect that makes it perfect for those quiet moments when you just want to relax and unwind.
As always, Show Moni delivers an outstanding vocal performance that showcases her range and versatility as an artist. His voice is smooth and expressive, with every note carrying the emotion and sincerity of the lyrics.
Show Moni's new love song "Monica" is a beautiful piece of music that is sure to captivate and inspire her fans. With its heartfelt lyrics, soulful melody, and top-notch production, this song is a testament to Show Moni's talent and dedication to her craft. If you haven't already, be sure to check out "Monica" and experience the magic for yourself.
Total Views: 238 ,
"If You Want Good Husbands Fix Your Brains Not Your Body" – Shatana Fires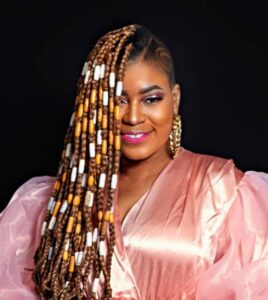 Firebrand, Shatana has vented her spleen on "slay queens" who have developed the habit of enhancing their bodies to attract men to do their biddings. Shatana explained that although men may seem to be in tune with such ladies, it is mostly for a moment when these men see that such ladies bring nothing to the table.
She advised that it will be in their own interest if they invest those huge monies spent on enhancing their bodies to "fix their brains" to gain knowledge instead. She quizzed that after all the liposuctions, artificial implants yo enlarge breasts, tummy trimming and tucking, why are these ladies still single? The irony!
Checkout the video of what she projected in it's entirety from below.
The vociferous songstress, Shatana has a new jam out titled, "Dem No Reach" which features Kiaani. The song's subject matter is akin to the power of God working over principalilties and making one utterly prosperous. Checkout the record from below.
Total Views: 645 ,
Forgive Kd – Obaa Hemaa (Kiss Daniel Odo Cover)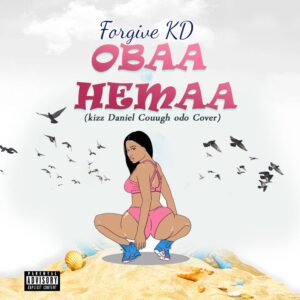 Forgive kd the indomie hit maker from Akwatia eastern region has dropped his first song, this year for his fans to enjoy.
The song, "Obaa Hemaa" which is a cover Kizz Daniel's 'Cough' was mixed by Datmixlord.
Download, enjoy and share the song from below.
Total Views: 551 ,