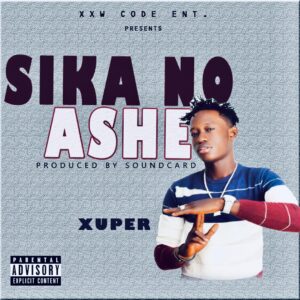 The dancehall demon, Xuper brings to 'Sika No Ashe', a new jam replicating the street term which means, 'The money is wasted'.
Since boys nowadays are in a betting  trance and a gambling spree, this is the term used for anyone when he loses.
Download and enjoy this humor filled jam from below.
Xuper – Sika No Ashe (Mixed By Soundcard)