Egypt dims lights to increase foreign reserves
Egypt dims lights to increase foreign reserves
Egypt is experiencing a severe economic crisis as a result of the conflict in Ukraine, and the government has turned out the lights to conserve energy for export and to increase its hard currency reserves.
Egypt, the largest importer of wheat in the world, was immediately impacted by Russia's invasion of Ukraine because it gets more than 80% of its grain from former Soviet Union countries.
Egypt is sending more natural gas abroad to boost its foreign currency reserves a decision that has drawn criticism after turning to the International Monetary Fund for a loan when the war broke out.
ALSO CHECK:A truck driver crashed to death by timber log
Despite the government having declared electricity rationing this month, wasteful behavior is deplorable.
Unhappy Cairo citizen in his 30s who spoke on the condition of anonymity lamented, "I see lamps still operating during daylight hours… and we're suffering from exorbitant electricity costs."
The crucial tourism industry of the nation has also been negatively impacted by the situation in Ukraine, which has reduced the number of tourists visiting a nation still reeling from the 2011 uprising and the Covid-19 pandemic.
Despite an annual expansion of 6.6 percent, economic growth dropped to 3.2 percent in the fourth quarter of 2021–22 from 7.7 percent the previous year.
The government said that growth has slowed in the aftermath of "global political and economic changes" despite the higher-than-expected annual number.
Since Russia invaded Ukraine in February, Egypt's monetary policy has been in a bind.
Following Egypt's devaluation of the pound, which increased import costs and reduced foreign exchange reserves by $7.8 billion since February to $33.1 billion in July, inflation reached a three-year high of 14.6 percent.
Capital flight
Egypt is negotiating an IMF loan to aid the nation, where 30 percent of the 103 million people live in poverty, lessen the effects of the war in Ukraine.
But the six-month delay in the talks has analysts scratching their heads.
According to London's Capital Economics, "the fact that talks with the IMF have dragged is presumably a hint that certain authorities are unwilling to comply with the Fund's demands and would prefer to rely on support from the oil-flush Gulf states."
Hany Genena, an economist and lecturer at American University in Cairo, said, "We need to speed up negotiations with the IMF."
"Banks in several sectors have been severely short on dollars to provide to importers since last week."
Cairo had previously obtained a $12 billion loan from the IMF in 2016, which came with conditions that it cut subsidies and devalued the pound.
2020 saw Egypt receive two more loans: $2.8 billion to address COVID and $5.4 billion connected to reforms.
To replenish its foreign exchange reserves, Genena claimed that Egypt needs to implement additional "drastic" measures, such as allowing the pound to fully float.
Tarek Amer, the governor of the central bank, stepped down last week as the currency fell to an almost all-time low of 19.1 to the dollar.
Amer's departure was not fully explained, but Egyptian media speculated that it was due to his resistance to implementing a full float.
By the end of 2024, the currency must drop to 25 pounds to the dollar, according to Capital Economics' James Swanston, "to prevent external imbalances recovering."
However, $14.6 billion worth of assets left the nation in the first quarter of 2022 due to worries about the conflict in Ukraine.
However, according to Capital Economics, investment commitments from Gulf nations totaling $22 billion will "go some way toward allaying fears about external finance."
Gas lifeline
Egypt took a number of steps to protect its foreign currency, including allowing the pound to depreciate by 17% versus the US dollar in March.
According to the government, electricity rationing aims to create "an additional surplus" that may be exported and generate hard currency, amounting to an average of 15% of the natural gas pumped to power plants.
"Reducing lights in streets and public squares" was one of the energy-saving techniques.
Egypt has been increasing its natural gas production capacity since 2018, and it is now aiming its natural gas production at an energy-hungry Europe that wants to reduce its reliance on Russian gas.
However, for many, the rising cost of living had already done enough harm. This month, the government announced "exceptional aid to nine million families at a cost of $52 million per month."
Cairo fruit vendor Mahmoud al-Saeedy has spent all of his cash attempting to keep up with the escalating cost of goods.
Every 40 to 50 days, I go back to my town in the south, but I only have 600 pounds ($31.3) to present to my family, he told AFP.
Total Views: 180 ,
Ghanaian Business Mogul Allegedly M*rdered In South Africa
Intel from a reliable source stated that a 48 year old Ghanaian businessman, Newton Kwaku Boateng, who is based in South Africa has been allegedly poisoned to death by his South African wife in SA a week ago.
Mr. Newton who recently had scuffles with his wife had reported her to his family in Ghana, and even threatened divorce. Suspecting foul play, Boateng's family have expressed their displeasure and despair at the death of their relative. They believe without doubt that indeed, their relative was poisoned by his wife.
Mr. Godwin Attipoe who spoke on behalf of Newton's Family in Ghana said "We are so devastated. We are so angry. We are so heartbroken."
He hinted that after the death of the beloved brother, a case of inquest was opened in Kempton Park, South African Police Service in Gauteng Province, South Africa, adding that "Kempton Park is a City which is based in Gauteng Province".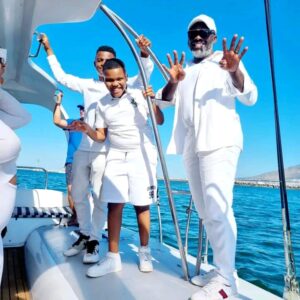 Godwin Attipoe claimed they suspect corruption and cover up of the murder of Newton Kwaku Boateng by Kempton Park police station which he claimed is working closely with the wife of the deceased Alinah Mahlangu. Why? Their inquest for an autopsy be done on the victim is being denied by the police service in SA.
An emotional Godwin had to pause speaking as he started weeping, triggering cries among his other family members who were with him.
He further revealed that South African police say they are investigating and awaiting autopsy results after the body with foam in his mouth was found.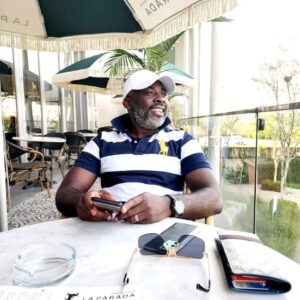 He however said "We are giving the South Africa police the authority and power of attorney to order an autopsy on Newton Boateng who died on March 2, 2023".
He appealed to the Ghana Embassy in South Africa to assist the family to supervise the autopsy on the deceased, which his wife is resisting, adding that the wife of the deceased has not been authorized to represent the family on the issue.
More developing on the issue. Watch this space.
Total Views: 153 ,
South Korea Halloween stampede: Seoul crush killed at least 151 lives. (video)
South Korea Halloween stampede: Seoul crush killed at least 151 lives. (video)
South Korea Halloween stampede : At least 146 people have been killed after a stampede in the South Korean capital of Seoul on Saturday night.
During Halloween celebrations outside the Hamilton Hotel in the Itaewon neighborhood, the victims were crushed by a massive throng surging forward on a small street.
ALSO CHECK:Sachet water to be sold at ¢0.60 effective Monday
Social media videos showed numerous casualties lying on the ground as emergency personnel and onlookers tried to revive them with CPR.
The 150 injured, many of whom are in serious condition in the hospital, and the death toll, according to Choi Seong-beom, chief of Seoul's Yongsan fire department, could increase.
He said that the majority of the bodies had been transferred to hospitals, while the remainder had been taken to a nearby gym so that they could be recognized.
All of Seoul's emergency services professionals, along with hundreds more, were deployed to the streets to treat the injured.
Although some local media reports claimed a huge number of people flocked to the area after learning an unnamed celebrity had been there, it is unclear what precipitated the crowd surge.
Oh Se-hoon, the mayor of Seoul, had been traveling in Europe but decided to come back home after hearing the news.
Following the stampede, South Korean President Yoon Suk Yeol presided over an emergency meeting.
In a statement, he urged officials to guarantee the injured received prompt medical attention and to examine the festival venues' security.
The largest Halloween celebrations in years were held in Itaewon, according to local media, as a result of the recent relaxation of COVID-19 regulations.
WATCH VIDEO:
Total Views: 1009 ,