Nigerian former footballer arrested for alleged cocaine trafficking
Nigerian former footballer arrested for alleged cocaine trafficking
Okafor Emmanuel Junior, a former Nigerian football player, was arrested at the Murtala Muhammed International Airport in Ikeja, Lagos after arriving from Brazil on suspicion of trafficking cocaine.
The National Drug Law Enforcement Agency (NDLEA) detained Okafor on October 2, 2022, when he arrived in Lagos with 1.40kg of crack cocaine hidden in his luggage, according to The Guardian Nigeria.
ALSO CHECK:Joe Biden issues federal pardons for simple possession of marijuana
Okafor played for UNTH Enugu FC before leaving Nigeria for Sri Lanka and eventually traveling to Brazil, where he was unable to continue his career owing to documentation concerns, according to NDLEA spokesman Femi Babafemi.
Okafor revealed during the initial interview that he formerly played football for the UNTH Enugu FC of the University of Nigeria Teaching Hospital for four seasons before departing for Sri Lanka in 2014. He added that he had played for two seasons in Sri Lanka before moving to Brazil, but that lack of official documents prevented him from furthering his football career there.
Babafemi also revealed that 3.20kg of black cocaine was hidden by Ibeh Chinedu, a returnee from Brazil who was also arrested.
"Ibeh Chinedu Damian, a second returning Brazilian, was arrested the same day he arrived at the Lagos airport from Sao Paulo, Brazil, on an Ethiopian Airlines flight. Ibeh, who is from Ahiazu in Imo State's Mbaise Local Government Area, was discovered to have 3.20 kg of black cocaine—more commonly known as "Lucci"—hidden in the false bottoms of his two bags.
Total Views: 133 ,
Ghanaian Business Mogul Allegedly M*rdered In South Africa
Intel from a reliable source stated that a 48 year old Ghanaian businessman, Newton Kwaku Boateng, who is based in South Africa has been allegedly poisoned to death by his South African wife in SA a week ago.
Mr. Newton who recently had scuffles with his wife had reported her to his family in Ghana, and even threatened divorce. Suspecting foul play, Boateng's family have expressed their displeasure and despair at the death of their relative. They believe without doubt that indeed, their relative was poisoned by his wife.
Mr. Godwin Attipoe who spoke on behalf of Newton's Family in Ghana said "We are so devastated. We are so angry. We are so heartbroken."
He hinted that after the death of the beloved brother, a case of inquest was opened in Kempton Park, South African Police Service in Gauteng Province, South Africa, adding that "Kempton Park is a City which is based in Gauteng Province".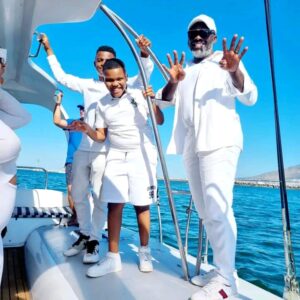 Godwin Attipoe claimed they suspect corruption and cover up of the murder of Newton Kwaku Boateng by Kempton Park police station which he claimed is working closely with the wife of the deceased Alinah Mahlangu. Why? Their inquest for an autopsy be done on the victim is being denied by the police service in SA.
An emotional Godwin had to pause speaking as he started weeping, triggering cries among his other family members who were with him.
He further revealed that South African police say they are investigating and awaiting autopsy results after the body with foam in his mouth was found.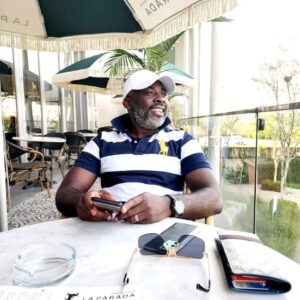 He however said "We are giving the South Africa police the authority and power of attorney to order an autopsy on Newton Boateng who died on March 2, 2023".
He appealed to the Ghana Embassy in South Africa to assist the family to supervise the autopsy on the deceased, which his wife is resisting, adding that the wife of the deceased has not been authorized to represent the family on the issue.
More developing on the issue. Watch this space.
Total Views: 121 ,
South Korea Halloween stampede: Seoul crush killed at least 151 lives. (video)
South Korea Halloween stampede: Seoul crush killed at least 151 lives. (video)
South Korea Halloween stampede : At least 146 people have been killed after a stampede in the South Korean capital of Seoul on Saturday night.
During Halloween celebrations outside the Hamilton Hotel in the Itaewon neighborhood, the victims were crushed by a massive throng surging forward on a small street.
ALSO CHECK:Sachet water to be sold at ¢0.60 effective Monday
Social media videos showed numerous casualties lying on the ground as emergency personnel and onlookers tried to revive them with CPR.
The 150 injured, many of whom are in serious condition in the hospital, and the death toll, according to Choi Seong-beom, chief of Seoul's Yongsan fire department, could increase.
He said that the majority of the bodies had been transferred to hospitals, while the remainder had been taken to a nearby gym so that they could be recognized.
All of Seoul's emergency services professionals, along with hundreds more, were deployed to the streets to treat the injured.
Although some local media reports claimed a huge number of people flocked to the area after learning an unnamed celebrity had been there, it is unclear what precipitated the crowd surge.
Oh Se-hoon, the mayor of Seoul, had been traveling in Europe but decided to come back home after hearing the news.
Following the stampede, South Korean President Yoon Suk Yeol presided over an emergency meeting.
In a statement, he urged officials to guarantee the injured received prompt medical attention and to examine the festival venues' security.
The largest Halloween celebrations in years were held in Itaewon, according to local media, as a result of the recent relaxation of COVID-19 regulations.
WATCH VIDEO:
Total Views: 1000 ,