Uganda announces lockdown as Ebola cases rise
Uganda announces lockdown as Ebola cases rise
Ugandan President Yoweri Museveni has declared an immediate three-week lockdown in two high-risk districts as the country battles a rise in Ebola infections.
All activity in and out of the Mubende and Kassanda districts will be halted, Museveni said in a televised address on Saturday – although cargo trucks will be allowed to enter and leave the areas.
Curfews will also be assessed. Places of worship, bars, gyms, saunas and other entertainment venues will close but schools will remain open, he added.
ALSO CHECK:Churches in Ghana must pay tax – supreme court
"Given the gravity of the problem and to prevent further spread and protect lives and livelihoods, the government is taking extra measures that require action from all of us," Museveni said.
The Ugandan health ministry will also increase contact tracing and assistance to local health facilities.
Ebola is a rare but deadly disease. It spreads through direct contact with body fluids and is not transmitted through airborne viral particles, the US Centers for Disease Control and Prevention (CDC) says.
It has no cure, and there is no approved vaccine, although there is a concerted effort to create one.
Speaking at a media briefing earlier this month, World Health Organisation Director-General Tedros Adhanom Ghebreyesus said the vaccines used successfully to curb recent Ebola outbreaks in the Democratic Republic of the Congo are not effective against the type of Ebola virus now circulating in Uganda.
"However, several vaccines are in various stages of development against this virus, two of which could begin clinical trials in Uganda in the coming weeks, pending regulatory and ethics approvals from the Ugandan government," said Tedros.
Uganda has experienced four Ebola outbreaks. The deadliest left more than 200 people dead in 2000.
Museveni declared an Ebola outbreak in September after a case of the relatively rare Sudan strain was confirmed and cases began to rise across districts.
The latest outbreak has so far killed 29 amid 63 recorded cases.
According to the CDC, a person infected with Ebola "is not contagious until symptoms appear (including fever, headache, muscle and joint pain, fatigue, loss of appetite, gastrointestinal symptoms, and unexplained bleeding)."
The virus spreads through direct contact with body fluids and is not transmitted through airborne viral particles, the CDC says.
Source: adomonline.com
Total Views: 104 ,
Ghanaian Business Mogul Allegedly M*rdered In South Africa
Intel from a reliable source stated that a 48 year old Ghanaian businessman, Newton Kwaku Boateng, who is based in South Africa has been allegedly poisoned to death by his South African wife in SA a week ago.
Mr. Newton who recently had scuffles with his wife had reported her to his family in Ghana, and even threatened divorce. Suspecting foul play, Boateng's family have expressed their displeasure and despair at the death of their relative. They believe without doubt that indeed, their relative was poisoned by his wife.
Mr. Godwin Attipoe who spoke on behalf of Newton's Family in Ghana said "We are so devastated. We are so angry. We are so heartbroken."
He hinted that after the death of the beloved brother, a case of inquest was opened in Kempton Park, South African Police Service in Gauteng Province, South Africa, adding that "Kempton Park is a City which is based in Gauteng Province".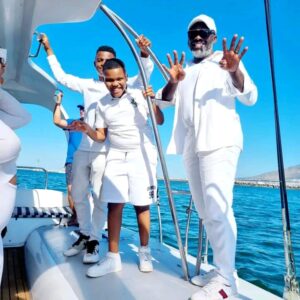 Godwin Attipoe claimed they suspect corruption and cover up of the murder of Newton Kwaku Boateng by Kempton Park police station which he claimed is working closely with the wife of the deceased Alinah Mahlangu. Why? Their inquest for an autopsy be done on the victim is being denied by the police service in SA.
An emotional Godwin had to pause speaking as he started weeping, triggering cries among his other family members who were with him.
He further revealed that South African police say they are investigating and awaiting autopsy results after the body with foam in his mouth was found.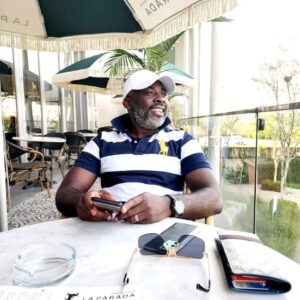 He however said "We are giving the South Africa police the authority and power of attorney to order an autopsy on Newton Boateng who died on March 2, 2023".
He appealed to the Ghana Embassy in South Africa to assist the family to supervise the autopsy on the deceased, which his wife is resisting, adding that the wife of the deceased has not been authorized to represent the family on the issue.
More developing on the issue. Watch this space.
Total Views: 122 ,
South Korea Halloween stampede: Seoul crush killed at least 151 lives. (video)
South Korea Halloween stampede: Seoul crush killed at least 151 lives. (video)
South Korea Halloween stampede : At least 146 people have been killed after a stampede in the South Korean capital of Seoul on Saturday night.
During Halloween celebrations outside the Hamilton Hotel in the Itaewon neighborhood, the victims were crushed by a massive throng surging forward on a small street.
ALSO CHECK:Sachet water to be sold at ¢0.60 effective Monday
Social media videos showed numerous casualties lying on the ground as emergency personnel and onlookers tried to revive them with CPR.
The 150 injured, many of whom are in serious condition in the hospital, and the death toll, according to Choi Seong-beom, chief of Seoul's Yongsan fire department, could increase.
He said that the majority of the bodies had been transferred to hospitals, while the remainder had been taken to a nearby gym so that they could be recognized.
All of Seoul's emergency services professionals, along with hundreds more, were deployed to the streets to treat the injured.
Although some local media reports claimed a huge number of people flocked to the area after learning an unnamed celebrity had been there, it is unclear what precipitated the crowd surge.
Oh Se-hoon, the mayor of Seoul, had been traveling in Europe but decided to come back home after hearing the news.
Following the stampede, South Korean President Yoon Suk Yeol presided over an emergency meeting.
In a statement, he urged officials to guarantee the injured received prompt medical attention and to examine the festival venues' security.
The largest Halloween celebrations in years were held in Itaewon, according to local media, as a result of the recent relaxation of COVID-19 regulations.
WATCH VIDEO:
Total Views: 1001 ,