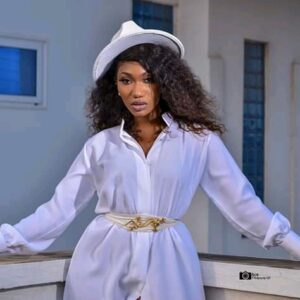 Wendy Shay
Rufftown Records newest signee who is already taking over after dancehall queen Ebony died, Wendy Shay is in some series of internet brawls off late.
The first was that she was copying the late Ebony's style after she released her first single titled, " Uber Driver". Just recently, a picture sufficed online of Wendy's ass, discolored. Although it could have been the camera's fault, people said that was truly how her ass was.
Just today, a story has has appeared again as a Kumasi based entertainment critic with Solid Fm's Entertainment Edge Crew, NanaBa Shef has revealed he saw in a dream three days ago where Rikky Nana Agyeman (Bullet), manager of Rufftown Records had killed Wendy Shay and was pouring her blood into a black pot.
In elaborating the bizarre dream to ghkasa.com, NanaBa Shef said in the dream, Bullet was after Wendy Shay in a hot race where she was shouting for help but to no avail. There and then, as she was about negotiating a curve, she hit her leg on a stone unseen by her and fell. Bullet who was nearby came on top of her and mercilessly stabbed her thrice in the stomach and as he was pouring her blood into the black pot, he struggled out of sleep.
NanaBa lastly stressed the fact that he was afraid for Wendy Shay because his dreams accurately comes to pass. He pleaded with prophets and pastors to pray for her.
Wendy Shay , a year ago released a song titled, 'Psalm 35' which featured Sarkodie and Kuami Eugene. In this particular song, Wendy Shay was pleading with God to save her otherwise some oppressors who were after her would kill her. Is there a connection to this song?
We are yet to ascertain.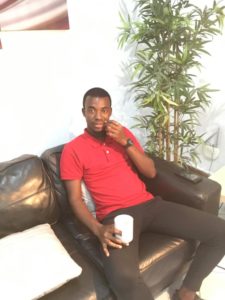 NanaBa Shef