Ghanaian Business Mogul Allegedly M*rdered In South Africa
Intel from a reliable source stated that a 48 year old Ghanaian businessman, Newton Kwaku Boateng, who is based in South Africa has been allegedly poisoned to death by his South African wife in SA a week ago.
Mr. Newton who recently had scuffles with his wife had reported her to his family in Ghana, and even threatened divorce. Suspecting foul play, Boateng's family have expressed their displeasure and despair at the death of their relative. They believe without doubt that indeed, their relative was poisoned by his wife.
Mr. Godwin Attipoe who spoke on behalf of Newton's Family in Ghana said "We are so devastated. We are so angry. We are so heartbroken."
He hinted that after the death of the beloved brother, a case of inquest was opened in Kempton Park, South African Police Service in Gauteng Province, South Africa, adding that "Kempton Park is a City which is based in Gauteng Province".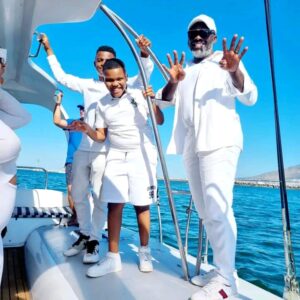 Godwin Attipoe claimed they suspect corruption and cover up of the murder of Newton Kwaku Boateng by Kempton Park police station which he claimed is working closely with the wife of the deceased Alinah Mahlangu. Why? Their inquest for an autopsy be done on the victim is being denied by the police service in SA.
An emotional Godwin had to pause speaking as he started weeping, triggering cries among his other family members who were with him.
He further revealed that South African police say they are investigating and awaiting autopsy results after the body with foam in his mouth was found.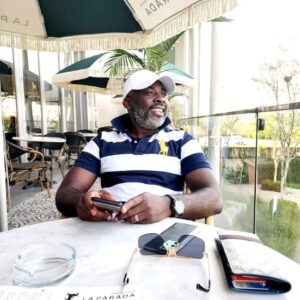 He however said "We are giving the South Africa police the authority and power of attorney to order an autopsy on Newton Boateng who died on March 2, 2023".
He appealed to the Ghana Embassy in South Africa to assist the family to supervise the autopsy on the deceased, which his wife is resisting, adding that the wife of the deceased has not been authorized to represent the family on the issue.
More developing on the issue. Watch this space.
About Author
Apateim Methodist Basic School Receives Learning Materials From The Shidaa Foundation
The Shidaa Foundation led by Canada-based Ghanaian entrepreneur and philanthropist, Mr. Roland Akwensivie has donated learning materials to Apateim Methodist Basic School in the Nzema East Municipal in the Western region.
On Tuesday, November 7, 2023, the foundation donated an electric wheelchair, reading books, pens, pencils, erasers, highlighters, binders, colored pencils and crayons, calculators, mathematical sets, and school bags.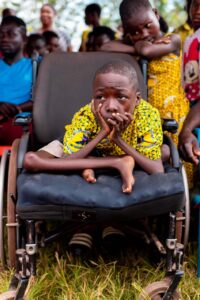 In an interview with Wyse Brain of Wyse Promotions, Mr Roland Akwensivie disclosed the reasons why he chose Apateim for this particular donation.
"Apateim was identified as an area with a significant need for educational support. This was based on factors such as economic conditions, access to educational resources, and the number of underserved children in the community. The foundation identified Apateim as an area where the donations would have the most impact", he said.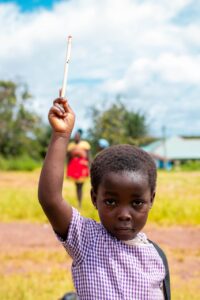 He also appealed to the general public to support the Shidaa Foundation.
"The Shidaa Foundation welcomes support from individuals and organizations to help advance its mission of empowering underserved youth and improving education. Contributions can take various forms including donations, in-kind donations, volunteering, partnerships, advocacy, sponsorship, and community engagement", he added.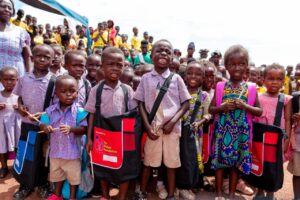 The mission of The Shidaa Foundation is to advance education and empower underserved youth to reach their full potential. The foundation is dedicated to providing educational support, resources, and opportunities to children in need, ensuring that they have the tools to succeed in their academic journeys.
The vision of The Shidaa Foundation is to create a brighter future by making education accessible and igniting hope in underserved communities. The foundation aspires to touch the lives of as many children as possible, kindling their love for learning and providing them with the necessary tools to succeed. It envisions a world where education is a transformative force, breaking down barriers and empowering youth to realize their dreams.
See photos below
About Author
Poor Sanitation In Winneba Calls For Major Concern
In recent times, a significant health risk has emerged in Winneba due to inadequate sanitation practices. Winneba, a town and the capital of the Efutu Municipality in the Central Region of Ghana, is home to a population of 55,331 individuals who are grappling with the adverse effects of subpar sanitation conditions. The availability of safe drinking water and proper sanitation facilities have become a pressing concern. Presently, Winneba is contending with a marked decline in environmental sanitation, notably in areas like Akosua village, Eyipey, Sankor, and Sekegyano.
The poor state of sanitation in Winneba can be attributed to several underlying factors. Firstly, the absence of adequate sanitation facilities, including proper toilets and latrines, in both rural and urban areas is a matter of significant concern that requires immediate attention and resolution. The dearth of toilet facilities in Winneba has precipitated open defecation practices and contributed to substandard environmental hygiene. The consequences of open defecation, when combined with soil, lead to environmental pollution, water contamination, and, consequently, an elevated risk of diseases and fatalities.
Economically, the annual losses incurred due to poor sanitation amount to a range between 1% and 2.5% of the Gross Domestic Product (GDP). It is essential to recognize that the actual cost could potentially surpass these estimates, as they encompass only the losses linked to premature mortality, healthcare expenditures, diminished productivity, and time wasted due to the practice of open defecation.
Secondly, the improper disposal of solid waste has inflicted severe damage on the local environment. The littering of materials in the streets, lanes, and gutters has precipitated a sanitation crisis in Winneba. This habit of indiscriminate littering have adversely impacted the lives of the residents. The absence of effective waste disposal planning at the grassroots level, the inadequacy of policy implementation, and the lack of awareness are formidable obstacles to the improvement of sanitation standards.
Furthermore, the rapid surge in Winneba's population has placed an overwhelming strain on the existing sanitation infrastructure. The increasing number of households and schools lack the necessary facilities to manage their sanitation needs. Consequently, both adults and children endure the consequences of inadequate sanitation provisions.
To address these challenges, a multifaceted approach is imperative. Initiatives must be launched to stimulate the demand for sanitation services. This entails the implementation of measures by those in authority to employ individuals tasked with cleaning the environment to foster a healthy and hygienic sanitation ecosystem. Additionally, the adoption of pit latrines, where human waste is collected in pits beneath toilets and left to decompose, along with the utilization of bio-toilets or waterless toilets, offers sustainable solutions that conserve water resources while advancing sanitation objectives.
Moreover, the provision of strategically placed dustbins in various towns and beaches, such as Eyipey, Sekegyano, Akosua Village, Sankor, Sir Charles Beach, Royal Beach, and Warabeba Beach, is crucial for effective waste management.
In conclusion, the promotion of sound sanitation behavior is paramount to ensuring the well-being of Winneba's residents. Nevertheless, it is essential to emphasize the importance of consistently practicing good sanitation principles and policies to effect lasting change and safeguard public health.
About Author