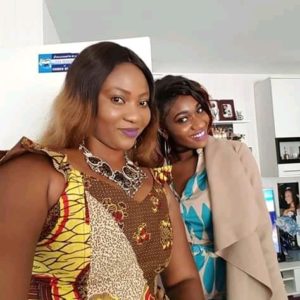 Photos of Wendy Shay's mother air waving on social media has got people wondering as to whether she was indeed her mother or junior sister.
The 23 year old singer Wendy Shay who is signed to Rufftown Records has since kept her family off the paparazzi, but since our social circles is a small one, people have finally found photos of her young looking mother.
Many were those who didn't believe she was indeed the singer's mother. On Facebook, one man who claimed to know the family said, she(Wendy's mother) gave birth to her (Wendy Shay) when she was young.
The following are some of Wendy's mother's photos. What do you think?