Abena Odo Donates Items To The 'Reconstructive Plastic Surgery And Burns Centre' Unit Of Korle Bu Teaching Hospital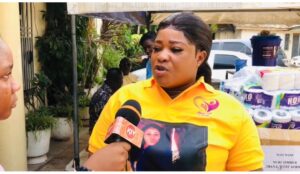 Social media influencer and philanthropist, Abena Odo through her non profit organization "Abena Odo Foundation" has donated items to the 'Reconstructive Plastic Surgery & Burns Centre' unit of the Korle Bu Teaching Hospital in Accra, ahead of the yuletide holidays. It was the influencer's wish to celebrate the Christmas with the sick and and afflicted.
The items presented were packs of toiletries, dispensaries, drinks, water, food and some undisclosed amount of money. The team was warmly welcomed by management or the unit and thanked them for such benevolence done themselves. The food/drinks were shared on the spot to the sick and hurt.
Abena Odo in an interview with KTV at the premises explained that she set up her "Abena Odo Foundation" to aid people (expecially young ones) who are devastatingly burnt by fire or heat and who cannot afford to foot their bills. Also, her foundation assists alland pays bills for nursing mothers who are left to sleep on the bare floor after delivery because they cannot afford to pay for their bills. She further asserted that her passion towards this quest was activated when sometime back she visited a friend of hers in a hospital and found a nursing mother on the floor with a fresh set of twins. She said it literally broke her heart, hence she set up the foundation.
After barely two years in existence, "Abena Odo Foundation" has supported and paid bills and of burned patients and freshly delivered mothers who find it difficult to pay their bills. The 'Reconstructive Plastic Surgery & Burns Centre' unit of the Korle Bu Teaching Hospital in Accra, confirmed that it was Abena's second time coming to donate items to them.
Abena Odo at the end, solicited for more hands to be on deck to help these victims because she could not do it all alone.
Watch snippets of the donation from below.
Contact Abena Odo Foundation by this Mobile money for further enquiries and sponsorship – 0593324910.
Total Views: 2310 ,
"If You Want Good Husbands Fix Your Brains Not Your Body" – Shatana Fires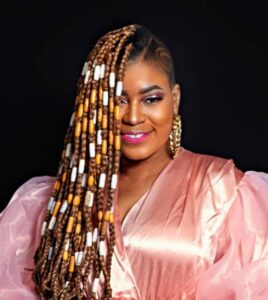 Firebrand, Shatana has vented her spleen on "slay queens" who have developed the habit of enhancing their bodies to attract men to do their biddings. Shatana explained that although men may seem to be in tune with such ladies, it is mostly for a moment when these men see that such ladies bring nothing to the table.
She advised that it will be in their own interest if they invest those huge monies spent on enhancing their bodies to "fix their brains" to gain knowledge instead. She quizzed that after all the liposuctions, artificial implants yo enlarge breasts, tummy trimming and tucking, why are these ladies still single? The irony!
Checkout the video of what she projected in it's entirety from below.
The vociferous songstress, Shatana has a new jam out titled, "Dem No Reach" which features Kiaani. The song's subject matter is akin to the power of God working over principalilties and making one utterly prosperous. Checkout the record from below.
Total Views: 567 ,
I Gave Shatta Wale To Terry Bonchaka To Teach Him – Kay Smooth Alleges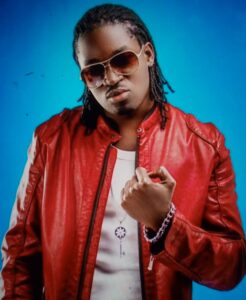 Music great Kay Smooth has made some wild ostensible claims about the Ghanaian dancehall king, Shatta Wale which is buzzing wildly on media spaces. Kay Smooth explains that he indirectly made Shatta Wale who he is today.
Kay Smooth made this allegation on Power FM's Entertainment Show with Agyemang Prempeh last Saturday. He unfolded that Shatta was his school son in Winneba Secondary School and that at one of their fun fairs, he introduced Shatta Wale to late veteran musician, Terry Bonchaka, and begged him to mentor him. He further unraveled that he sometimes took Shatta to Terry's house so Wale could learn from Terry.
Kay Smooth furthered that Shatta Wale had a time past invited him home and admitted to Pope Skinny who was present at that moment that indeed he (Kay Smooth) was the one who made him.
Check out exactly what he said on Power Entertainment's show from below.
Also checkout some of Kay Smooth's most recent songs.
Follow Kay Smooth on the following social media fora:
Facebook – Kay Smooth
Instagram – kaysmoothmusic
Total Views: 1540 ,