Artiste Profile: Meet, Richard Mireku A Ghanaian Gospel Musician Making It Big In South Africa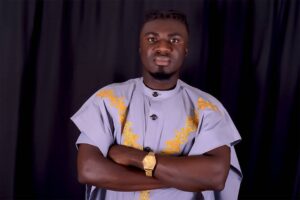 Ghanaian, South Africa based gospel musician Richard Akwasi Mireku, with the stage name Richard Mireku was born in Tuobodom in the Brong Ahafo region of Ghana on the 10th of May, 1992.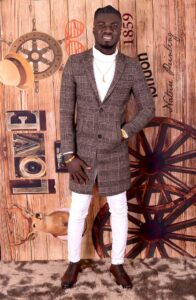 Due to financial constraints, he dropped out of High School to reside in Accra. He started selling sachet water(pure water) and also sold Kenkey and Fish in the streets of Accra to make a living and support his family.
Currently, he resides in Pretoria, South Africa where he manages his own restaurant and a couple of employees.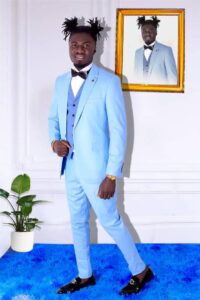 His passion for music started at a young age of 7. He began singing in church when he became born again.
In his quest of pursuing greener pastures in a foreign land, his musical passion and career never faded away.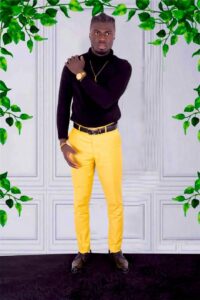 His first single titled 'Adanse' (Testimony) which was released on 26th of January, 2022, speaks about his own life's journey and how God has lifted him from grass to grace.
Hence his current choice of music/singing is a representation of his appreciation and gratitude towards the goodness of the Lord in his life.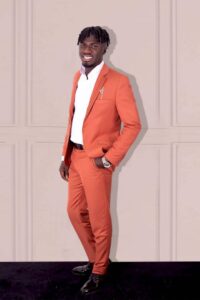 Although he has a sense of fashion, loves singing and having fun with friends and family, he does not relent on his music life and journey, as he works extra hard to always produce the best of music for his fans. His latest single,  'Adanse' is now available on all digital platforms.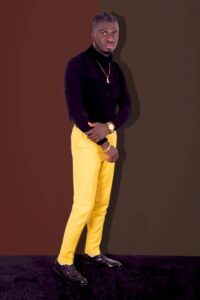 Follow Richard Mireku on the following social media handles;
Facebook – Richard Mireku Music
Instagram – @richardmirekumusic
YouTube – Richard Mireku Music
Total Views: 660 ,
Multimedia's Prynce Johnson Bags Nomination At Foklex Media Awards 23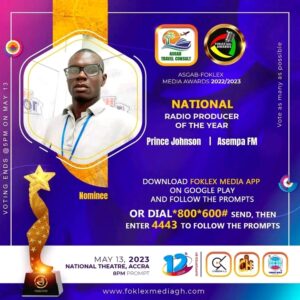 Multimedia's grand radio producer, Prynce Johnson had done his company good as he gets nominated for the "National Radio Producer Of The Year" category at this year's Foklex Media Awards.
Prynce Johnson who produces for the Asempa 94.7 FM's Showbiz Review and Adom 106.3 FM's Entertainment Hall shows got the nomination for Asempa FM, a subsidiary of Multimedia.
The category had greats like, Dr. Shine of Adom FM, Bright Kofi Boakye of Wontumi FM/TV, Mubarak Yakubu of Angel FM, NKG of Onua FM, Obofour Michael of Agyenkwa FM, Godwin Dogbey of Okay FM and Mr. Haglah of Hitz FM.
The show which is scheduled for the 13th of May, 2023 has opened the  voting portal for all and sundry to vote for their favorites.
Total Views: 169 ,
Entertainment in UEW is Boring as compared to Other Universities – Qwabena Pencil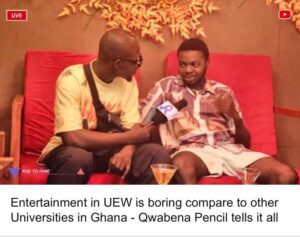 Aboagye Solomon Popularly Known on the internet Space as Qwabena Pencil is a digital Artiste , influencer, Content creator, Musician and a Pencil Artist as is indicated in his name currently a Student of University of Education, Winneba.
Quabena Pencil appeared on Ghana's favorite Entertainment and personality talk show Rise To Fame hosted by Nay Willz on Naymedia Hub on YouTube.
Relating to entertainment activities on UEW campus the presenter asked him how does he see entertainment on campus he being an influencer and his response was " entertainment is very slow".
He went on to say that the administration ought to make investments into entertainment activities and not just invest, but also put things in place which will benefit students.
He also suggested that the SRC should understudy or consult other schools that has excel in campus entertainment and seek ideas from them.
Finally, the influencer urged the SRC to contact campus influencers and bloggers for promotional purposes, as well as campus artists/entertainers for performance.
Watch full video from below.
Total Views: 184 ,