SAD: Ace Actor, Waakye's Last Moments On Radio A Few Days Before His Death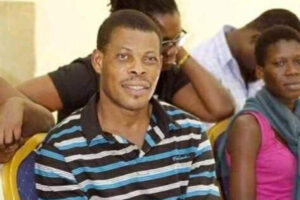 Ghana was thrown into a state of mourning yesterday when ace actor, Prince Yawson who was popularly known as "Waakye" died in the afternoon.
The celebrated actor who was known to have been ill for sometime died at the 37 Military Hospital after battling an illness. He was 52.
The last moments of the actor on radio was justa few days ago with radio presenter, Roman Fada on Atinka 104.7 FM. In their conversation, Waakye praised an upcoming artiste called Charles Fanti for elevating the 'Fanti' name.
May the late actor's soul rest in perfect peace. Watch the video of him last on radio from below.
Total Views: 224 ,
ARTIST PROFILE; MEET THE BEST GHANAIAN AFRO-HIGHLIFE SINGER.
Essien John who is famously known as Joey Slym is a young Ghanaian man who does Afro Highlife. He hails from Central region,Cape Coast South to be precised but now in Takoradi.
According to him, he discovered his talent when he was in senior high school, music runs through his family as well. The youngster is mostly motivated by nature but dislikes people who are hypocrite.
He has 4 singles and 1 feature out there. He sang Cynderella, Wokw3 Moko, Bouncer and Adannma. He is on all the social media platforms as Joey Slym.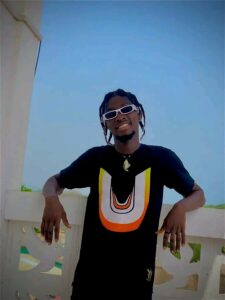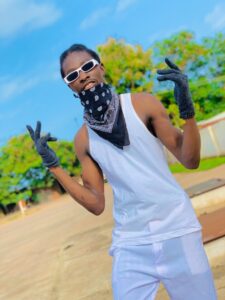 Total Views: 3229 ,
Amerado announces getting married
Amerado announces getting married
Ghanaian rapper Amerado has announced getting married after releasing his much anticipated maiden album God Is Never Asleep (G.I.N.A) on October 25.
His Instagram post stated: "getting married after GINA" GINA is out tomorrow.
ALSO CHECK:Spotify invest $100K to the new Africa Podcast Fund project.
While internet users have exhibited an increased curiosity in the identity of the artist's future spouse, some have theorized that it might be Deloris Frimpong Manso, better known by her stage name Delay, a TV host and radio presenter.
While some have claimed this, others have criticized his tweet as an attempt to promote his new album.
Amerado expressed his appreciation for Delay in a song he wrote in May of this year, saying that it would be wrong for him to quit the esteemed broadcaster for American diva Rihanna.
The rapper Delay is endearing in the song "Obiaa boa," which was published on May 13, 2022.
The sound engineers Two Bars, Tubhani, ItzJoeBeatz, and ItzCJ Madeit produced the ten-track album G.I.N.A, which included the songs Nyame Dada, No Stress, Grace, Got You, Pay Me, 666, Back To Sender, Black Change, You Are The One, and Hahaha.
The album features Efya, Epixode, Fameye, Lasmid, Eno Barony, Simba, and Laioung among other artists.
Total Views: 5248 ,