Porn and betting websites are the most visited in Ghana, says CSA boss
Porn and betting websites are the most visited in Ghana, says CSA boss
According to Albert Antwi-Boasiako, director-general of the Cyber Security Authority (CSA), Ghana will have 17 million internet users by 2022, up from 2.3 million in 2010.
On Thursday, October 6, Antwi-Boasiako declared on The Asaase Breakfast Show that betting and pornography were two of Ghana's top five most popular websites.
"I believe that even at the social level, data are revealing that back in 2012, I believe Ghana's internet population was 2.3 million, but somewhere this year we were over 17 million users," he remarked.
ALSO CHECK:A guy was caught allegedly trying to kill a UEW student
We are ranked as the third country in the world with the most active social media presence, behind Nigeria and the Philippines, according to statistics. Our citizens are quite active on social media.
You might be surprised to learn that access to betting sites is one of them. It's also not very nice to say, but even access to pornographic sites is one of them, according to Antwi-Boasiako.
Total Views: 172 ,
A 21-Year-Old Soldier Man Dies At Ashiaman.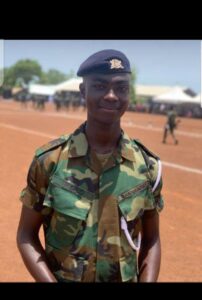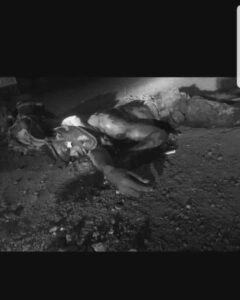 A soldier belonging to the 3rd Battalion Infantry in Sunyani has been murdered in Tafia, a suburb of Ashaiman, in the Greater Accra region, on Friday, 3rd March 2023.
Imoro Sheriff, a 21-year-old boy was allegedly killed by a gang after he visited his girlfriend in the area.
Imoro, whose position could not be immediately verified, was attacked with knives and other weapons, immediately after leaving the girl­friend's home.
It was said that Imoro usually visits his girlfriend anytime he goes to Ashaiman where he was born and raised.
When the Ghanaian Times visited the family home of Imoro, at Zongolika, a suburb of Ashaiman, on Monday, mourners were in a state of shock. The father of the deceased, Asa­nubu Imoro, confirmed the death of his son, saying he heard it via social media.
Asanubu Imoro said the son, who was based in Sunyani, Bono Region, informed him that he was attending a military programme in Accra and will visit family mem­bers on Friday.
"We were expecting him. When we called his number late into the night, there was no response. Somebody showed me a video and asked, do you know this man, that was when I identified my son."
According to Asanubu Imoro, the military and other security agencies have been in close contact with the family as the investigation into the killing was ongoing.
When the Ghanaian Times con­tacted the Ashaiman Divisional Police Command concerning the incident, the authorities declined to speak on the matter, but indi­cated that 13 suspects had been arrested so far.
Source: Ghanaian Times.
Total Views: 593 ,
Aya Ramzy B Is About To Drop A Video For His Latest Track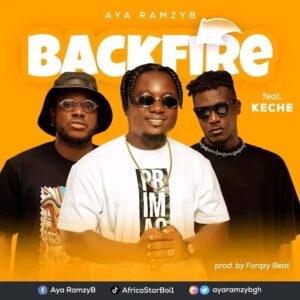 Bismark Amoako affectionately called Aya Ramzy B is a Ghanaian – Takoradi-based artist and he is the reigning artist of the year in the Western Region.
The "Jawuley" hitmaker is about to premiere the video for his current single track, titled "BACKFIRE" which features Ghana's Best Musicians (Keche Global). The event will be held on Friday, March 3, 2023, at NK City inside Fijai – Takoradi. The rate is free.
Aya Ramzy B is pleading with the media, industry stakeholders, and the general public to come and support him, he is currently on a radio tour in the Western & Western North Regions.
Total Views: 560 ,