Sim card Re-registration exercise begins today.
The re-registration of mobile SIM cards across the country is expected to commence today, Friday, October 1, 2021.
The exercise will run till 31st March 2022.
It is aimed at riding the country's cyberspace of fraudsters, monitor and track down persons who use their phones for criminal activities.
The primary document for the re-registration by SIM card users the National Identification card also known as Ghana card.
Meanwhile, the National Democratic Congress (NDC) Minority in Parliament has called on the Vice President Alhaji Dr Mahamudu Bawumia to reconsider the decision for re-registration of SIM by Ghanaians as a move to curb fraud.
"We hold the view that mandatory re-registration of SIM provides no substantial benefit in the fight against electronic money fraud and will face practical challenges such as with inbound travellers who require a sim card without a national ID," Minority said in a statement.
The Minority said the process for a re-registration would deprive a large segment of the users of Mobile Money services of accessing the service due to no fault of theirs.
"Secondary, a key area of electronic money fraud relates to the attacks on mobile money vendors. Re-registration of SIM does not significantly mitigate these risks," the statement signed by the Minority Leader in Parliament, Haruna Iddrisu reiterated.
SIM re-registration steps
Dial the short code *404#
Enter Ghana Card Pin ( Note: Enter letters and figures without hyphens)
Confirm Ghana Card Pin
Enter Surname
Enter First Name(s)
Enter Date of Birth (Format: DDMMYYYY)
Select Sex
Confirm Details
Submit Details Provided After Confirmation
Note:
1, If successful, you will get a confirmation message with a unique code
2, If unsuccessful due to wrong details, you have 3 attempts to answer security questions
A second stage of the registration process requires that users visit the office of their telecom service providers.
Total Views: 126 ,
A 21-Year-Old Soldier Man Dies At Ashiaman.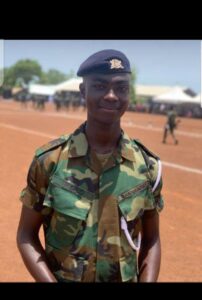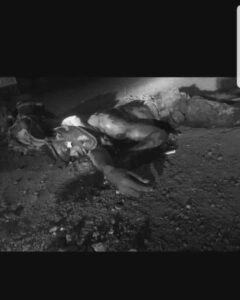 A soldier belonging to the 3rd Battalion Infantry in Sunyani has been murdered in Tafia, a suburb of Ashaiman, in the Greater Accra region, on Friday, 3rd March 2023.
Imoro Sheriff, a 21-year-old boy was allegedly killed by a gang after he visited his girlfriend in the area.
Imoro, whose position could not be immediately verified, was attacked with knives and other weapons, immediately after leaving the girl­friend's home.
It was said that Imoro usually visits his girlfriend anytime he goes to Ashaiman where he was born and raised.
When the Ghanaian Times visited the family home of Imoro, at Zongolika, a suburb of Ashaiman, on Monday, mourners were in a state of shock. The father of the deceased, Asa­nubu Imoro, confirmed the death of his son, saying he heard it via social media.
Asanubu Imoro said the son, who was based in Sunyani, Bono Region, informed him that he was attending a military programme in Accra and will visit family mem­bers on Friday.
"We were expecting him. When we called his number late into the night, there was no response. Somebody showed me a video and asked, do you know this man, that was when I identified my son."
According to Asanubu Imoro, the military and other security agencies have been in close contact with the family as the investigation into the killing was ongoing.
When the Ghanaian Times con­tacted the Ashaiman Divisional Police Command concerning the incident, the authorities declined to speak on the matter, but indi­cated that 13 suspects had been arrested so far.
Source: Ghanaian Times.
Total Views: 547 ,
Aya Ramzy B Is About To Drop A Video For His Latest Track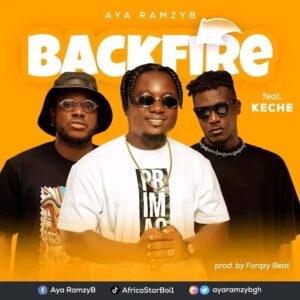 Bismark Amoako affectionately called Aya Ramzy B is a Ghanaian – Takoradi-based artist and he is the reigning artist of the year in the Western Region.
The "Jawuley" hitmaker is about to premiere the video for his current single track, titled "BACKFIRE" which features Ghana's Best Musicians (Keche Global). The event will be held on Friday, March 3, 2023, at NK City inside Fijai – Takoradi. The rate is free.
Aya Ramzy B is pleading with the media, industry stakeholders, and the general public to come and support him, he is currently on a radio tour in the Western & Western North Regions.
Total Views: 529 ,