Alakocho – Si Dwom (Prod. By Nana Beatz)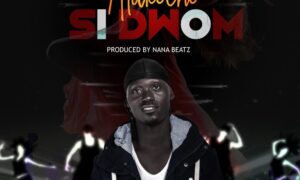 Alakocho, 
a 
promising 
Ghanaian 
music 
artist, 
has 
released 
his 
first 
single 
of 
2022, 
and 
you 
will 
fall 
in 
love 
with 
this 
danceable 
song. 
Known 
for 
releasing 
a 
couple 
of 
songs
, 
he 
kicks 
off 
this
year 
with 
yet 
another 
dope 
song 
that 
will 
get 
you 
in 
the 
mood 
to 
As 
versatile 
as 
he 
is, 
he 
enters 
with 
a 
completely 
new 
vibe 
and 
a 
significant 
departure 
from 
his 
previous 
trends. 
He 
names 
this 
new 
song 
'Si 
Dwom,' 
and 
it 
was 
produced 
by 
Nana 
Beatz. 
Follow 
Alakocho    
on 
all 
digital 
platforms 
as 
well 
as 
various 
social 
media 
platforms 
to 
keep 
up 
with 
his 
daily 
activities 
and 
to 
spread 
some 
positive 
vibes.
'Si Dwom' is the new street anthem and don't forget to tell a friend to tell another friend that there is a new vibe in town. Download the song from below
Total Views: 243 ,
Bisa K'dei's Father Calls Him The "King Of Highlife" In Heartfelt Birthday Message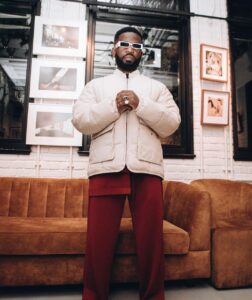 Highlife king Bisa Kdei has been making waves on the Highlife scene for years, but recently he received high praise from someone who has known and supported him for his enter life. In a birthday message he posted on social media, Bisa Kdei's father called his son the king of Highlife music
It's clear that music runs in the family. Bisa Kdei whose real name Ronald Kweku Dei Appiah was born in the Eastern Region of Ghana. Both his mother and father were into authentic Highlife music, and that upbringing made him fall in love with the music genre
Bisa K'dei's father has been his biggest supporter from the start as evidenced by the heart felt message he posted on social media. In his birthday message, Mr Appiah praised his songs talent and hardwork and said that Bisa Kdei is the current musician keeping the genre alive
Over the years Bisa Kdei has released multiple successful albums and singles and has won several awards for his work
Bisa K'dei's fathers message is a testament yo the impact his son has made in the music and society as a whole. With his impressive blend of Highlife music, activism and hardwork, Bisa Kdei is well on his way to living up to his father's claim that he is indeed the king of Highlife music.
Total Views: 92 ,
Naf Kassi ft Prince Bright (Buk Bak) – Dadie Anoma (Prod by DDT)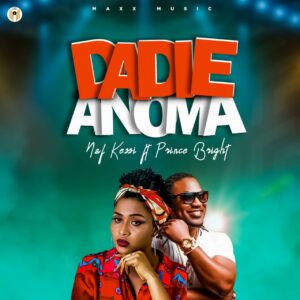 Award winning multifaceted Ghanaian songstress Naf Kassi unlocks another dazzling and excellent audio labeled, "Dadie Anoma" with legendary Ghanaian artist Prince Bright of the famous group Buk Bak, to give his listeners different melodies to listen to.
Naf Kassi and Prince Bright really put in their best efforts into this wonderful harmony titled, 'Dadie Anoma' which is a mind-blowing and stunning euphony, sure to serenade your minds and earbuds.
"Dadie Anoma" is a mordern day Highlife fused with a lil bit of Afrobeat with Production credit to DDT.
Stream, Download and party with this potential club banger now! Enjoy.
noma" is a mordern day Highlife fused with a lil bit of Afrobeat with Production credit to DDT.
Stream, Download and party with this potential club banger now! Enjoy
Total Views: 346 ,