Artiste Profile: Meet Abitemi, The Future Queen Of Afrobeat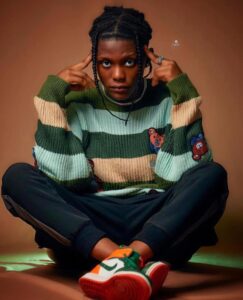 Abigail Yaa Lolade (born 20th of july, 2000), better known as Abitemi, is an afro pop, afro beat singer and songwriter from James Town Ghana. She had her primary education in Nigeria and later moved to Ghana to continue her secondary schooling.
Abitemi was first noticed by her Choirmaster who encouraged her to pursue music as he could identify the unique talent she displayed comfortably meandering through several difficult notes only in her first week as a chorister. Even though her talent was brewed from the church, her music journey begun with a genre that was not directly familiar with modus operandi of the church.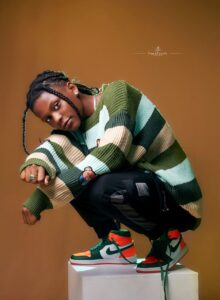 She began music as a phenomenal rapper with several rap hit songs such as a cover on Tulenkeys F boys, this got her noticed by Glo the telecommunication network giant who gave her an opportunity to display her unique talent at the first edition of the GLO mega show in Ghana.
Abitemi's professional career begun in 2021 when she released her original debut hit song dubbed "Pariwo". "Pariwo" by Abitemi quickly became an afro music fans favourite, as fans were baffled by how influenced by the (covid 19 pandemic) she told a beautiful love story of a quarantined lover, using multiple languages and dialects, creating a beautiful sync between Yoruba , Twi , Pidgin English and English. When asked about her unique style at an interview with Yfm in Ghana, Abitemi said " Well growing up in lagos and Accra, experiencing both cultures and being directly influenced by my Nigerian Dad and Ghanaian Mum who were both melomaniacs, I mean music lovers made me different from birth, I can't say my style is purely Nigerian or Ghanaian I think my style is African, my music is like what you would get if Iphone and Samsung collaborated to make a device for the future".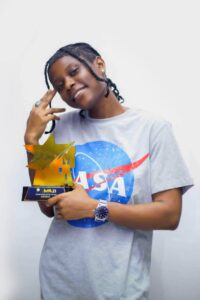 The young Afro Queen in 2022, released yet another master piece dubbed "Yeah" , a single Off her Debut E.P titled Just the Beginning. 'Yeah' gained five nominations in the 2022 MMA awards, where she won the international artist of the year award. Abitemi the Afro Queen has dazzled fans all over Africa with her sensational performances. Sharing stages with super talents like Fameye, Wendy Shay, Flavour, Yemi Alade, Kuami Eugene, Sarkodie, Stonebwoy, Davido and many more.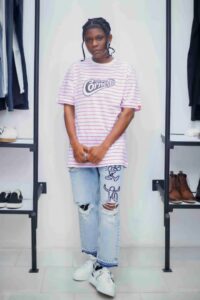 Mesmerised by her talent and unique style, many fans and colleagues often dub her the The young Afro Queen. The young Queen of Afro music Abitemi , currently lives in Ghana as she works on Releasing her Debut E.P "JUST THE BEGINNING (JTB)".
Follow Abitemi on the following social media fora;
Twitter: @Abitemi
Facebook: Abitemi
Instagram: @Abitemi
Tiktok: @Abitemi
Stream Abitemi's songs: [Stream/Buy Songs]
Total Views: 252 ,
Get Acquainted With Cofy Dela; A Blogger, Registered Nurse And Artiste Manager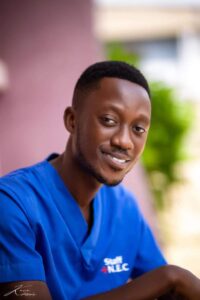 Kofi Delali Hormeku is a vibrant Ghanaian youth who has made a name for himself as a blogger, registered nurse, and artiste manager. Originally from the Volta Region, he draws inspiration from various sources to establish a successful brand and career.
In the entertainment industry, he is widely recognized as Cofy Dela and has undergone significant growth to expand his reach and develop a strong personal brand. One of his notable achievements is the establishment of Dawuroo.net, previously known as Dawuroo.com, an urban entertainment website and blog that focuses on sharing news about both Ghanaian and international celebrities.
Cofy Dela's educational journey began at St. Louis Jubilee in Oduom, Ashanti Region, where his writings were featured in the school's magazine. He continued his secondary education at Konongo Odumase Senior High (Great Koss) in Asante Akyem. After completing high school, he started his blogging career as a contributor to MediaHomeGh, which is now known as TheLivePunch.com⁴. Subsequently, he launched his own website. He also attended the Community Health Nurses and Midwifes Training College in Tanoso, Ahafo Region, where he obtained his certificate as a registered nurse.
Having a passion for both blogging and nursing, Cofy Dela found a way to combine these interests seamlessly. In 2016, he crossed paths with King Paluta, a popular Ghanaian rap artist and esteemed lyricist. Cofy Dela started working as his publicist and PR representative and eventually became his official manager, a role he continues to hold to this day. In addition, he currently contributes to multiple blogs in Ghana, showcasing his expertise and expanding his impact.
Throughout his career, Cofy Dela has collaborated with renowned brands and artists. Notable collaborations include working with Starzee, a dancehall artist from Sierra Leone, Joey CoStar, an American based in Liberia, Elisheba, a Cameroonian based in Canada, TubhaniMuzik, and many others.
Get in touch with Cofy Dela via the link to know more about him
Total Views: 48 ,
Global Music Awards South Africa announce iNMusic Distro as an official media partner 3rd Edition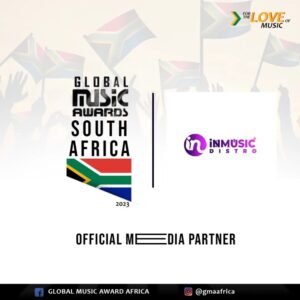 Organizers of the prestigious Global Music Awards South Africa has announced its partnership with iNMusic Distro as the official media partner of the 3rd edition.
This partnership does not only come to provide benefits to iNMusic Distro and the Global Music Awards South Africa , but it also has benefits for the general community of musicians especially music lovers and to help project upcoming musicians from Ghana and Africa as a whole to the globe .
iNMusic Distro is an Africa based music distribution and promotions company that provides affordable packages and quality services for both upcoming musicians and main stream musicians. iNMusic Distro is here to help build great talents in Africa and global .
Sign Up➡️ inmusicdistro.com
Total Views: 100 ,