Biography, Lifestyle And Music Carrier Of K.Dola, The Highlife Artiste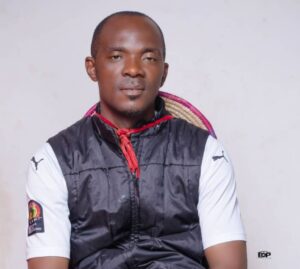 Samuel Dodd populary known by the stage name K.Dola; is a highlife musician, songwriter, businessman and a great philanthropist based at Bawjiase in the central region.
He commenced basic education and early life at Bawjiase, but later moved to Accra due to improvement in education and life betterment. He developed interest in Daddy Lumba (Ghanaian highlife Musician) at early stage, He started following and learning songs of the highlife musician which also generated his passion for music.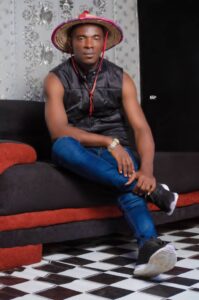 He completed Modern Business College (Mobusco)-Accra in the year 2003 of which He was elected as an assistant prefect at his time. Dodd had an opportunity to enter IPS after Mobusco but failed, as a result of lack of financial support from his mother since the father was not back yet from Liberia at that time, since 1991.
Samuel Dodd decided to find his way out when He noticed the mother was weak in support, after his college education. He had a passion to help the needy so He joined many non-governmental agencies like; (HIV/AIDS Campaign Group, Caring Club, etc) and worked with them for free without taking any salary.
He later realized to make some personal changes in his life for more improvement and successful future. He stopped working at the Non-governmental Agencies and started working at Happy fm as a marketer and Disc Jockey for some time, with the main aim of knowing much about entertainment since He wanted to become successful and a great highlife musician like Daddy Lumba, who happens to be His role model.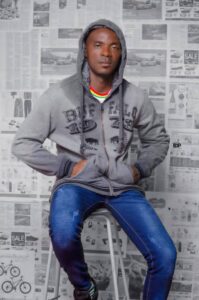 According to Samuel Dodd, throughout his one year at the marketing department at happy fm, he only got one(1) Advert for the station. Which means, He never took it lightly.
Accra life became tough at some point. Fortunately, He met one prestigious local Bawjiase chief (Nai Kwao Otuo) who was very supportive to him. This had influence on Dodd which made him moved totally from Accra to Bawjiase for settlement, since life in Accra was backfiring.
He had a lot of experiences in how to deal with chieftaincy issues, quarrelling resolving, Meetings with highly ranked, elites and prestigious personels, errands running etc.
He learnt a lot of which womanizing was never left out. During all this, He managed to save and gather some capital to start up a minor business. Dodd is in his early 30's, happily married to Madam Emelia in the year 2011 with three(3) children.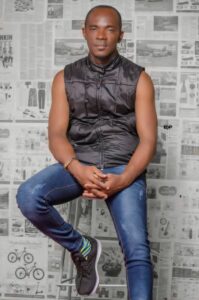 Love made him to put stop to all uneccessary acts after she met his wife. Samuel's inlaw was a chop bar businesswoman which made him and the wife to be supportive, but He later stopped being supportive so as to focus on his pure water business, even though they were earning small small from the chop bar business.
Dodd decided to enter into pure water (sachet water) business with mobile water company, after he succeeded in affording a second hand motor kia for delivery.
He later moved from Mobil water to Goodness drinking water at Bawjiase after the company was successfully established. According to Dodd, He was the first person to introduce Goodness drinking water to the people of Bawjiase for the first time.
Through this pure water business and management, Dodd now owns a container and skills training center. Training tailor's and seamstresses, Bakeries, Hairdressing etc. He also got assistant from some Mp's, since he was a political affiliated member. He's been able to graduate over eighteen(18) bakers, five(5) hairdressers and so on.
Dodd has an ambition of owning a charity home and many more to help the society.
Samuel Dodd paused his music career for some years due to some sabbotaggers and fallbacks, but resumed after He was surprisingly amazed and convinced by the public over a campaign song He made recently for Hon.George Andah in the year 2020.
Dodd is hardly working and doing amazing songs currently with the aim of not just making his fans happy, but moving Ghana higher. Search all his works on Google or visit: www.realersghana.com for all his best works and results.
Currently, Dodd is an officially signed artist under ®Realers Media House. Kindly stay tune for all quality and best updates. Thanks.
Source: realersghana.com
Total Views: 180 ,
Bisa K'dei's Father Calls Him The "King Of Highlife" In Heartfelt Birthday Message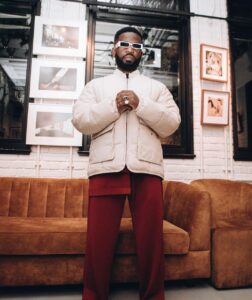 Highlife king Bisa Kdei has been making waves on the Highlife scene for years, but recently he received high praise from someone who has known and supported him for his enter life. In a birthday message he posted on social media, Bisa Kdei's father called his son the king of Highlife music
It's clear that music runs in the family. Bisa Kdei whose real name Ronald Kweku Dei Appiah was born in the Eastern Region of Ghana. Both his mother and father were into authentic Highlife music, and that upbringing made him fall in love with the music genre
Bisa K'dei's father has been his biggest supporter from the start as evidenced by the heart felt message he posted on social media. In his birthday message, Mr Appiah praised his songs talent and hardwork and said that Bisa Kdei is the current musician keeping the genre alive
Over the years Bisa Kdei has released multiple successful albums and singles and has won several awards for his work
Bisa K'dei's fathers message is a testament yo the impact his son has made in the music and society as a whole. With his impressive blend of Highlife music, activism and hardwork, Bisa Kdei is well on his way to living up to his father's claim that he is indeed the king of Highlife music.
Total Views: 84 ,
Multimedia's Prynce Johnson Bags Nomination At Foklex Media Awards 23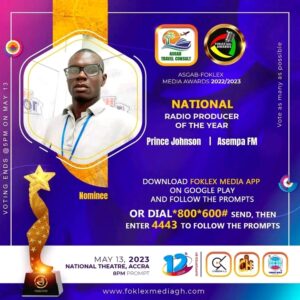 Multimedia's grand radio producer, Prynce Johnson had done his company good as he gets nominated for the "National Radio Producer Of The Year" category at this year's Foklex Media Awards.
Prynce Johnson who produces for the Asempa 94.7 FM's Showbiz Review and Adom 106.3 FM's Entertainment Hall shows got the nomination for Asempa FM, a subsidiary of Multimedia.
The category had greats like, Dr. Shine of Adom FM, Bright Kofi Boakye of Wontumi FM/TV, Mubarak Yakubu of Angel FM, NKG of Onua FM, Obofour Michael of Agyenkwa FM, Godwin Dogbey of Okay FM and Mr. Haglah of Hitz FM.
The show which is scheduled for the 13th of May, 2023 has opened the  voting portal for all and sundry to vote for their favorites.
Total Views: 281 ,