"I Lost A Role In A Movie Due To My Tribe" – Actress Christiana Awuni Bitterly Asserts.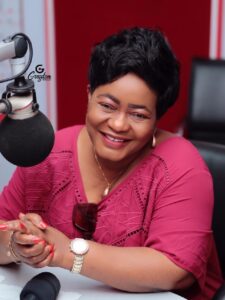 Christiana Awuni has expressed her biggest challenge since she ventured into the Ghanaian movie scene in 2012. The  multiple award-winning actress has disclosed how she lost a role in a movie casting due to her tribe. Speaking to Kyidom Bright (King Solar) on Showbiz Review, she said there are challenges in every work or job and this was hers. "Every job has its own challenges, but the one that hurts me the most was when I lost a role in the biggest movie ever made."
"I nearly lost interest in movie making when the director said to me, we need Asantes to play a particular role, and not that of my tribe", she said.
Christiana Awuni said this on Kumasi's early bird entertainment show,  "Showbiz Review" on Aben FM 103.3 MHz, a subsidiary under Joy Media Company.
The voluptuous actress and producer made the revelation to Kyidom when asked what her reaction was after she was denied a role due to tribe.
She said, "I was surprised and felt sad. I felt ashamed. I heard a director say this to me. We are all Ghanaians; one people, one blood, one nation. I reported him to the directors when we had a meeting, and he was penalized for making such a racist comment.
"I decided to quit the movie industry for better opportunities", she further asserted.
The Kumawood actress explained how her roles in movies have impacted people's lives.
"I did a movie called September House; it got me a lot of recommendations and calls. People called to tell me how my role had affected some family members in their family. I have done a couple of movies that have changed people's lives", Christiana Awuni said.
Total Views: 1269 ,
Shatana's Song "Ka Ne Wu" Goes Viral As Fans Jam To It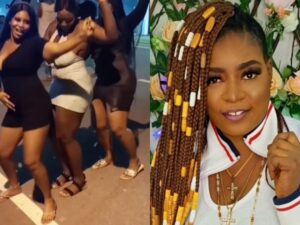 Songstress and queen of conscious music in Ghana, Shatana has entered the trends on social media with her newly released single, "Ka Ne Wu". The song which was released a week ago has appealed to the masses and music lovers. Due to this, many are those who are making videos with it on all media fora.
The masterpiece, "Ka Ne Wu" posits that being truthful always is the key to self actualization and success. Speaking truth  to power without favour is prime in all our endeavors. Also the musician talked about past leaders and influential people who spoke the truth to death but their legacies lives on.
The song which is a mid tempo although didactic will get you grooving owing to the sweet melodies which spices it. This is the more reason, fans could not help but go gaga with the song all over social media. As ladies twerked wildly to the beat and gentlemen danced with their girlfriends with it, another sect also replicated the lyrics with a skit or role play.
Enjoy a compilation of the videos from below.
Also stream, download, listen, enjoy, and share "Ka Ne Wu" by Shatana from below.
Total Views: 501 ,
Mista Voltage Makes Another Come Back With 'Like Play Like Play' Featuring Yaa Pono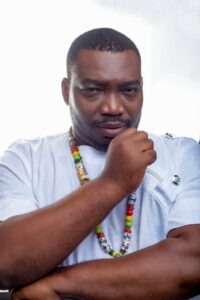 Mista Voltage's new release, 'Like Play Like Play' featuring rapper Yaa Pono, has been making waves in the music scene with its relatable lyrics about the importance of money in our lives. The song sheds light on the daily struggles we face as we try to make ends meet and emphasizes the need for financial stability.
The track opens with a captivating beat that immediately sets the tone for the song. Mista Voltage's smooth vocals blend seamlessly with Yaa Pono's fierce rap verses, creating a dynamic and engaging collaboration.
The chorus, "Like play like play,everybody needs money in Gh," is a catchy and memorable hook that highlights the underlying theme of the song. It reminds listeners that regardless of the challenges we face, we must remain determined in our pursuit of financial success.
The lyrics paint a vivid picture of the various struggles people face in their quest for financial stability. Mista Voltage talks about the need to work hard and stay focused, stating that "If you no hustle, you no go chop, nothing go come from nothing."
Yaa Pono's verse touches on the harsh reality of living in poverty, highlighting the fact that for many people, the struggle for financial stability is a matter of survival. He raps, "Money be the root of all evil, but poverty dey kill person," driving home the point that the importance of money cannot be overlooked.
'Like Play Like Play' is not just a song about the need for money, but it is also a call to action. The lyrics urge listeners to work hard and stay focused, reminding them that success comes to those who are willing to put in the effort.
Overall, Mista Voltage and Yaa Pono's collaboration on 'Like Play Like Play' is a powerful and timely message that resonates with people from all walks of life. It is a song that speaks to the struggles and challenges we face in our quest for financial stability and reminds us that we must remain determined and focused in our pursuit of success.
Check out the new song below
Total Views: 434 ,