Jagonzy Outdoors New Visuals For 'Win' Which Is Off His New Chapter Album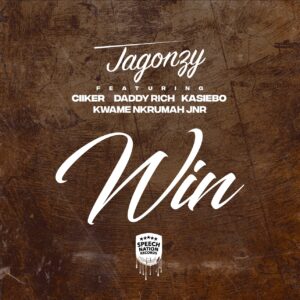 Julian Kojo Asiedu known in the showbiz world as Jagonzy has exclusively dropped one of the most talked about joints on his 'New Chapter Album' dubbed, 'Win'. 'Win' which is the 2nd track off the album is steadily climbing charts since its release in June last year.
According to Jagonzy, since we have began a fresh year, it will be prudent enough for us to kickstart with some  positive energy, build a strong band of momentum and start the year with some self motivation. There is no other song than 'Win' which is full of good soothing vibes to do just those tasks.
The songs which features the new chapter crew, "Ciiker, Daddy Rich, Kasiebo and Kwame Nkrumah Junior" talks about a new chapter of life, self motivation, money, women, being a better person and anything positive.
Jagonzy has assured his fans that he will be dropping 3 more videos from the new chapter project, a Hiphop project, a project that everyone can connect to then an Afrobeat project which features a new breed of talents.
Enjoy the audio and visuals of "Win" from below. Don't forget to share them.
Total Views: 873 ,
Prophet Joseph Atarah – Adom Nyame (Official Video)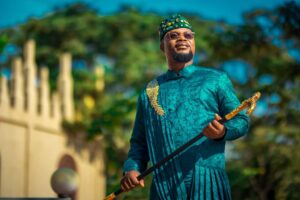 Prophet and gospel singer Prophet Joseph Atarah has released another classic music video for his new single titled "Adom Nyame".
Adom Nyame's video tells the story of Joseph and it's very colorful.
The video was directed by Skyweb Video.
Watch video from below.
Total Views: 537 ,
Phanta Bwoy – Far Away – (Prod. By Genesix Did It)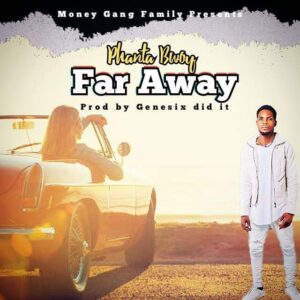 Money Gang Family (Mogafa4lyf) frontier Phanta Bwoy is here again with a brand new song dubbed Far Away. It's a love song, very danceable with sweet Melodies which is suitable for parties and all occasions.
His unique style and the catchy lyrics make the song a mind blowing one.
There's no doubt, this is one of the best songs released so far this year. Far Away is a worldwide hit. Kindly click on the link below to download
Total Views: 526 ,