Music: Kwaami Whistle – Street [Prod. By Samsney]
Talented Ghanaian artist / songwriter, Kwaami Whistle serves his fans and listeners with new music.
On the production front, Samsney produced this impressive tune. Kindly download, listen & Share!!
Total Views: 176 ,
New King Demonstrates His Mysical Prowess On New Single, "Yaa Mansah"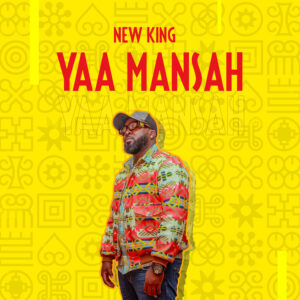 In context, the song is about a young lady named "Yaa Mansah." The song also conveyed a message to promote New King's love for this lovely lady, who later turns out to be his worst nightmare.
In addition to dominating the song with his singing abilities, New King proved an expert in singing and rap culture.
The vigour of his performances amply demonstrated his contentious arginine.
New King has grown beyond every spectrum of becoming a top musician since his inception into the music art scene.
Previous releases such as 'Don't Change, Fiona' and others attest to his bright future.
The young musician's potential has piqued the interest of many music fans, leading to the release of "Yaa Mansah," which is now available in all digital music stores and streaming platforms.
Total Views: 22 ,
Shatana's Song "Ka Ne Wu" Goes Viral As Fans Jam To It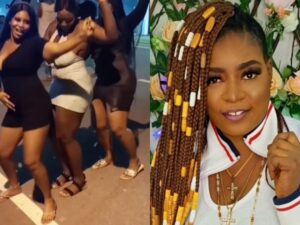 Songstress and queen of conscious music in Ghana, Shatana has entered the trends on social media with her newly released single, "Ka Ne Wu". The song which was released a week ago has appealed to the masses and music lovers. Due to this, many are those who are making videos with it on all media fora.
The masterpiece, "Ka Ne Wu" posits that being truthful always is the key to self actualization and success. Speaking truth  to power without favour is prime in all our endeavors. Also the musician talked about past leaders and influential people who spoke the truth to death but their legacies lives on.
The song which is a mid tempo although didactic will get you grooving owing to the sweet melodies which spices it. This is the more reason, fans could not help but go gaga with the song all over social media. As ladies twerked wildly to the beat and gentlemen danced with their girlfriends with it, another sect also replicated the lyrics with a skit or role play.
Enjoy a compilation of the videos from below.
Also stream, download, listen, enjoy, and share "Ka Ne Wu" by Shatana from below.
Total Views: 865 ,