Official Video: Wyse Brain – The Rap Evangelist Ft Pastor Phrancis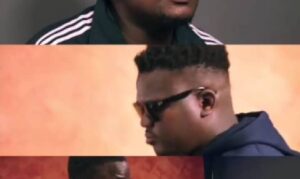 Promoter and urban gospel rapper Wyse Brain has released visuals for his popular song "The Rap Evangelist".
The song features Pastor Phrancis and Twum Barima and is aimed at propagating the word of God on the streets.
The video was shot by Sewor Justice Yao at JPixels Studio and it was edited by Wyse Brain.
Watch the video below and always remember to live your life right.
Total Views: 184 ,
Mista Voltage Makes Another Come Back With 'Like Play Like Play' Featuring Yaa Pono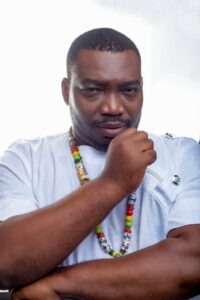 Mista Voltage's new release, 'Like Play Like Play' featuring rapper Yaa Pono, has been making waves in the music scene with its relatable lyrics about the importance of money in our lives. The song sheds light on the daily struggles we face as we try to make ends meet and emphasizes the need for financial stability.
The track opens with a captivating beat that immediately sets the tone for the song. Mista Voltage's smooth vocals blend seamlessly with Yaa Pono's fierce rap verses, creating a dynamic and engaging collaboration.
The chorus, "Like play like play,everybody needs money in Gh," is a catchy and memorable hook that highlights the underlying theme of the song. It reminds listeners that regardless of the challenges we face, we must remain determined in our pursuit of financial success.
The lyrics paint a vivid picture of the various struggles people face in their quest for financial stability. Mista Voltage talks about the need to work hard and stay focused, stating that "If you no hustle, you no go chop, nothing go come from nothing."
Yaa Pono's verse touches on the harsh reality of living in poverty, highlighting the fact that for many people, the struggle for financial stability is a matter of survival. He raps, "Money be the root of all evil, but poverty dey kill person," driving home the point that the importance of money cannot be overlooked.
'Like Play Like Play' is not just a song about the need for money, but it is also a call to action. The lyrics urge listeners to work hard and stay focused, reminding them that success comes to those who are willing to put in the effort.
Overall, Mista Voltage and Yaa Pono's collaboration on 'Like Play Like Play' is a powerful and timely message that resonates with people from all walks of life. It is a song that speaks to the struggles and challenges we face in our quest for financial stability and reminds us that we must remain determined and focused in our pursuit of success.
Check out the new song below
Total Views: 65 ,
Poetic Kojo Releases "Cultural Therapy" To Support His Awakening Advocacy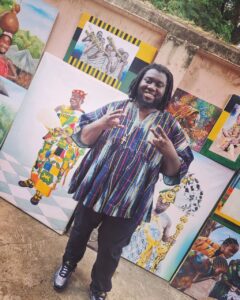 Firm believer of the African Culture who doubles as an artiste, Poetic Kojo has released a fresh jam to back up his campaign of using the African culture as a way of life to heal.
The movement, "Cultural Therapy" aspires to treat Africans living in the Diaspora who are stressed out, chaotic within, lost a balance, violent, restless, et al, by using the culture of their ancestors to resonate peace and still to their soul.
This therapy grants the troubled and depressed Diasporans to read and understand stories which are culturally congruent to their own experiences.
Poetic Kojo establishes in "Cultural Therapy" the messages and loads of wisdom the ancestors left for us to explore that we have left unattended to. The vast economic exploits down here in Africa that needs minds to build. He also touched on the toxicity in the Diaspora that affects greatly the mental health of many.
Without much ado, I present to you "Cultural Therapy" by Poetic Kojo. Stream, buy, listen, enjoy and share the song from below.
Also Poetic Kojo is on the mission of building a state of the art Cultural Therapy facility that will have professionals, and welcome all Diasporans who are depressed, dejected, mentally unstable and help them go through healing culturally.
Help his good course by donating to him from below.
Total Views: 180 ,