Akufo-Addo blames WhatsApp for cedi depreciation
Akufo-Addo blames WhatsApp for cedi depreciation
The recent significant devaluation of the Ghana cedi against the dollar and other major currencies, according to President of the Republic of Ghana, H.E. Nana Addo Danquah Akufo-Addo, is the result of speculation.
He claimed that a two-minute audio message posted anonymously on the WhatsApp network spread panic and dread.
We all went to banks and forex offices to sell our cedis, and before we knew it, the cedi had further devalued, he alleged, because of an anonymous two-minute audio message on the WhatsApp platform that predicted a so-called haircut on government bonds.
ALSO CHECK:Twitter to charge $20 per month for verification badge
According to the President, criticizing and making "unnecessary" comments about the local currency will only make it weaker.
The President emphasized that "sika mpe dede," meaning "money doesn't like noise," in the Akan regional dialect during his speech to the nation on Sunday, October 30.
Your money will decrease if you talk negatively about it. Your money will decrease if you let an amorphous person criticize it.
"My fellow Ghanaians, money does not enjoy noise, or as the French would say, l'argent n'aime pas le bruit, sika mp dede. You won't find money in places where there is disorder, noise, or discontent "declared the President.
Ending the pointless clamor will, in the President's words, "ensure a stable currency that will present a high level of predictability for citizens and the business community."
He further said "Our motto must be "exports, not imports"! After so, the Secretariat of the African Continental Free Trade Area has its headquarters in Accra."
Total Views: 1179 ,
The family of Kwadwo Opoku Boateng Wishes To Say Thank You To The General Public, Friends,Family And All Sympathisers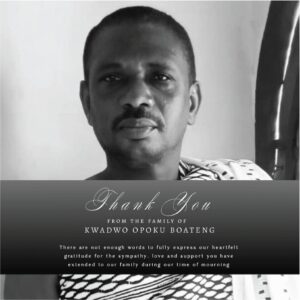 The family, wife, and children of the late Mr.Kwadwo Opoku Boateng extend their profound gratitude to chiefs of the Atonsu-Dompoase community, leadership, and membership of the Freeman Methodist Church, the NPP caucus, Rickens Construction Company, Friends and sympathizers who mourned with our noble family as they laid their beloved son, brother, husband, and father to rest.
"If truly the good deeds of men are to be judged by their deeds and the love showed them during their last days, then the enormous love and emotions showed by you all over the weekend as we laid Mr.Kwadwo Opoku Boateng to a peaceful rest is priceless".
"We appreciate you all and by this medium express our sincere admiration and gratitude for your love, donations, presence, and words of encouragement. May the good lord bless you all bountifully and replace whatever resource you used at our expense".
God bless you all
Total Views: 672 ,
Ghanaian Business Mogul Allegedly M*rdered In South Africa
Intel from a reliable source stated that a 48 year old Ghanaian businessman, Newton Kwaku Boateng, who is based in South Africa has been allegedly poisoned to death by his South African wife in SA a week ago.
Mr. Newton who recently had scuffles with his wife had reported her to his family in Ghana, and even threatened divorce. Suspecting foul play, Boateng's family have expressed their displeasure and despair at the death of their relative. They believe without doubt that indeed, their relative was poisoned by his wife.
Mr. Godwin Attipoe who spoke on behalf of Newton's Family in Ghana said "We are so devastated. We are so angry. We are so heartbroken."
He hinted that after the death of the beloved brother, a case of inquest was opened in Kempton Park, South African Police Service in Gauteng Province, South Africa, adding that "Kempton Park is a City which is based in Gauteng Province".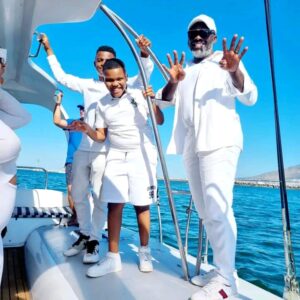 Godwin Attipoe claimed they suspect corruption and cover up of the murder of Newton Kwaku Boateng by Kempton Park police station which he claimed is working closely with the wife of the deceased Alinah Mahlangu. Why? Their inquest for an autopsy be done on the victim is being denied by the police service in SA.
An emotional Godwin had to pause speaking as he started weeping, triggering cries among his other family members who were with him.
He further revealed that South African police say they are investigating and awaiting autopsy results after the body with foam in his mouth was found.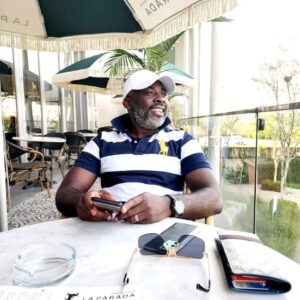 He however said "We are giving the South Africa police the authority and power of attorney to order an autopsy on Newton Boateng who died on March 2, 2023".
He appealed to the Ghana Embassy in South Africa to assist the family to supervise the autopsy on the deceased, which his wife is resisting, adding that the wife of the deceased has not been authorized to represent the family on the issue.
More developing on the issue. Watch this space.
Total Views: 1252 ,