SIM Card re-registration ends today
SIM Card re-registration ends today
Millions of Ghanaians could have their SIM cards disconnected by mobile network operators starting on Saturday, October 1, 2022, unless the National Communications Authority steps in at the last minute (NCA).
This is due to the fact that the deadline extension for the SIM card re-registration exercise expires today, Friday, September 30, 2022.
This implies that as of today, no SIM cards that have not been registered can be used to make calls or access internet data services.
The election, which started in October 2021, has had a number of difficulties, including low turnout, broken registration equipment, and applicants' failure to obtain the Ghana card.
ALSO CHECK:Nana Aboagye – Ayeyi
The re-registration exercise was initially supposed to expire on March 31, 2022, however it was later postponed by four months, ending in September.
There have been requests from both people and organizations for the registration process to continue or the deadline to be further extended.
To ensure compliance, the NCA introduced a number of punitive measures against subscribers who had neglected to register their SIM cards by September 5, 2022.
A sequential batch of numbers' outgoing calls and data services were, on a rotating basis, restricted for two days each week.
However, the directive faced opposition from individuals, organizations, and political parties. The opposition National Democratic Congress (NDC) referred to the directive as illegal.
Many subscribers are likely to lose service as they struggle to obtain the Ghana Card, which is the only form of identification required to reregister SIM cards.
The National Identification Authority reported that as of early this month (September), over two million eligible Ghanaians had not yet registered for their Ghana cards.
The NIA further stated that it would not be able to register every eligible person in time for the SIM card re-registration deadline.
"NIA cannot register those folks in any way. Physically speaking, it is not conceivable.
"We had stated that it was not doable back in March. I have compared it to expecting a maiden to give birth to a child every three months.
The physical and logistical infrastructure was not intended to react in that way. At a press conference, NIA Executive Secretary Professor Kenneth Attafuah stated, "We cannot do that.
The destiny of individuals who have failed to re-register their SIM cards appears to be in jeopardy given the NCA's adamant refusal to extend the deadline.
Nine people have, in the meantime, filed lawsuits against the NCA about its instructions on SIM card re-registration.
Total Views: 278 ,
A 21-Year-Old Soldier Man Dies At Ashiaman.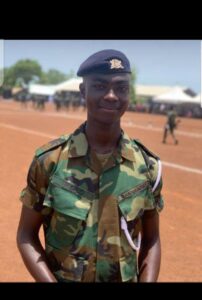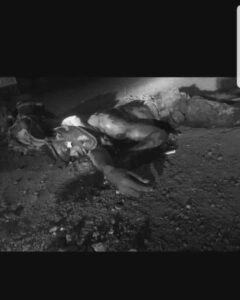 A soldier belonging to the 3rd Battalion Infantry in Sunyani has been murdered in Tafia, a suburb of Ashaiman, in the Greater Accra region, on Friday, 3rd March 2023.
Imoro Sheriff, a 21-year-old boy was allegedly killed by a gang after he visited his girlfriend in the area.
Imoro, whose position could not be immediately verified, was attacked with knives and other weapons, immediately after leaving the girl­friend's home.
It was said that Imoro usually visits his girlfriend anytime he goes to Ashaiman where he was born and raised.
When the Ghanaian Times visited the family home of Imoro, at Zongolika, a suburb of Ashaiman, on Monday, mourners were in a state of shock. The father of the deceased, Asa­nubu Imoro, confirmed the death of his son, saying he heard it via social media.
Asanubu Imoro said the son, who was based in Sunyani, Bono Region, informed him that he was attending a military programme in Accra and will visit family mem­bers on Friday.
"We were expecting him. When we called his number late into the night, there was no response. Somebody showed me a video and asked, do you know this man, that was when I identified my son."
According to Asanubu Imoro, the military and other security agencies have been in close contact with the family as the investigation into the killing was ongoing.
When the Ghanaian Times con­tacted the Ashaiman Divisional Police Command concerning the incident, the authorities declined to speak on the matter, but indi­cated that 13 suspects had been arrested so far.
Source: Ghanaian Times.
Total Views: 502 ,
Aya Ramzy B Is About To Drop A Video For His Latest Track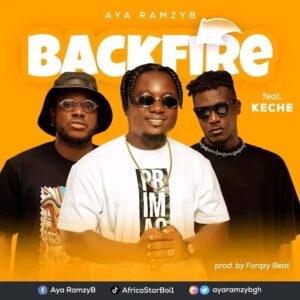 Bismark Amoako affectionately called Aya Ramzy B is a Ghanaian – Takoradi-based artist and he is the reigning artist of the year in the Western Region.
The "Jawuley" hitmaker is about to premiere the video for his current single track, titled "BACKFIRE" which features Ghana's Best Musicians (Keche Global). The event will be held on Friday, March 3, 2023, at NK City inside Fijai – Takoradi. The rate is free.
Aya Ramzy B is pleading with the media, industry stakeholders, and the general public to come and support him, he is currently on a radio tour in the Western & Western North Regions.
Total Views: 495 ,