King Soje unveils a new song on the 30th of October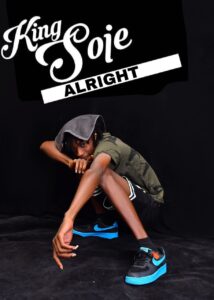 The dancehall sphere keeps rejuvenating always with varieties and crop of talents. With speculations from music lovers and fans of dancehall music, they seek to expect more from the genre.
King Soje is an unsung act who's currently finding his humble feet in the dancehall fraternity. His rapid efforts has been felt by the music industry, and with no doubts he is destined for greatness. He is indeed at the stage of qualifying the great standards of a musician.
King Soje is set to unveil a brand new song to the world on the 30th Of November,2022 this Sunday. This song happens to be a follow up to the Peter Piper song he released earlier.
Kindly tap the link below to pre-save the song titled Alright. Out on all digital platforms officially on the 30th of November,2022.
About Author
Watermelon Boy, Jones 2.0 & Bryan The Mensah – Hall of Fame
Watermelon Boy is back with another truly global moment of tropical bliss. This time with long
time collaborator BRYAN THE MENSAH from Ghana and Thai-based, UK Rapper Jones 2.0.
A celebration of triumph, the song is about the richness of life, from taking pleasure in achievements to spending quality time with friends and family.
Starting with tuned percussion
and lo-fi guitar, the lead hook opens up with lush vocal arrangement from Bryan interspersed with Jones's smooth London bars. Dedicated to good crew and good times, Hall of Fame is made for your summer playlists.
About Author
Timmy Vibez Turns It Up With "Badder Than"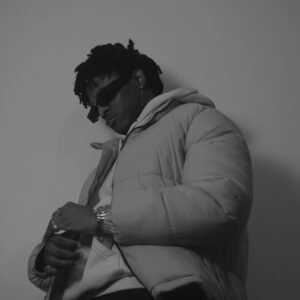 This project/song is full of vibes. It talks about feeling a girl's presence but also recognizing that she is trouble, wanting her to be yours but all she want is a la vida loca lifestyle.
This title of the song, "Badder Than" is trying to preach a message across that the persona, which is the girl the singer is blabbing about is bad but the writer claims to be badder.
Enjoy this bountiful work of art from below.
About Author