Shasha Marley Makes A Loud Buzz With GLORIA AKUFFO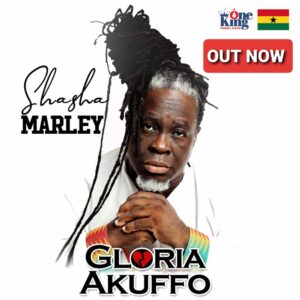 A few days after its release, Shasha Marley's Gloria Akuffo single earned a quick market admiration by reggae fans from multiple countries and it has since hiked a steady ascent, making it a prospective chart topper.
The single was caught up by multiple blogs and the almighty World-A-Reggae, a world renown reggae website that has a wide people reach. This wide blog coverage translated into more foreign fans chasing the song's video on YouTube.
Radio reggae disc jockers in Gambia, Kenya, Senegal, Cote D'Ivoire, Togo, Botswana, South Africa, other African countries and some more disc jockers in Asia, Europe and America have warmly received the song and are bumping it hard on their radio programs.
Team Shasha has received warm listener testimonies from places like Antarctica, Madagascar, Suriname and several other least expected music destinations and members of the team are glad of the single's impressive promo ascent.
Shasha Marley sang Gloria Akuffo fully in Fante, his native language but the infectious vibes the song carries in its roots rhythm and melodic flow has a great musical magnetism that commands instant listening attention, thus how this powerful single has been able to cross over from Ghana into foreign lands.
Powerfully constructed masterpieces like Gloria Akuffo are a sure lead for Shasha Marley's future appearance on Billboard.
Below is the official video link of Gloria Akuffo, take a watch.
Story By: Regula Rebel
… .
About Author
Watermelon Boy, Jones 2.0 & Bryan The Mensah – Hall of Fame
Watermelon Boy is back with another truly global moment of tropical bliss. This time with long
time collaborator BRYAN THE MENSAH from Ghana and Thai-based, UK Rapper Jones 2.0.
A celebration of triumph, the song is about the richness of life, from taking pleasure in achievements to spending quality time with friends and family.
Starting with tuned percussion
and lo-fi guitar, the lead hook opens up with lush vocal arrangement from Bryan interspersed with Jones's smooth London bars. Dedicated to good crew and good times, Hall of Fame is made for your summer playlists.
About Author
Timmy Vibez Turns It Up With "Badder Than"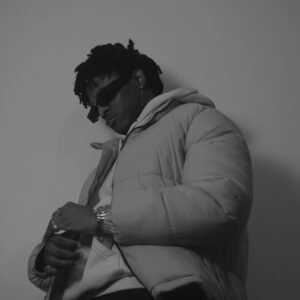 This project/song is full of vibes. It talks about feeling a girl's presence but also recognizing that she is trouble, wanting her to be yours but all she want is a la vida loca lifestyle.
This title of the song, "Badder Than" is trying to preach a message across that the persona, which is the girl the singer is blabbing about is bad but the writer claims to be badder.
Enjoy this bountiful work of art from below.
About Author