Achiaa Music Readies New Single In Anticipation of "God Reigns" EP
Gospel Music Songstress, Achiaa Music has readied the release of the first single off her "God Reigns" EP dubbed, "Ye Dan Wo".  The novel song will be officially released on the 1st September, 2022.
Achiaa Music has entreated her fans and fellow Christians to support her ministry by heavily patronising the song when it is finally released. She has said that she will not disappoint them because the song is not only just top notch but also filled with the spirit of the Lord.
She further admonished all and sundry to greatly anticipate her soon to arrive "God Reigns" EP because it's going to propel the Ghana Gospel music to the next level.
Follow Achiaa Music on the following social media fora;
Facebook: Achiaa Music
Instagram: Achiaa Music
Twitter: Achiaa Music
YouTube: Achiaa Music
About Author
Watermelon Boy, Jones 2.0 & Bryan The Mensah – Hall of Fame
Watermelon Boy is back with another truly global moment of tropical bliss. This time with long
time collaborator BRYAN THE MENSAH from Ghana and Thai-based, UK Rapper Jones 2.0.
A celebration of triumph, the song is about the richness of life, from taking pleasure in achievements to spending quality time with friends and family.
Starting with tuned percussion
and lo-fi guitar, the lead hook opens up with lush vocal arrangement from Bryan interspersed with Jones's smooth London bars. Dedicated to good crew and good times, Hall of Fame is made for your summer playlists.
About Author
Timmy Vibez Turns It Up With "Badder Than"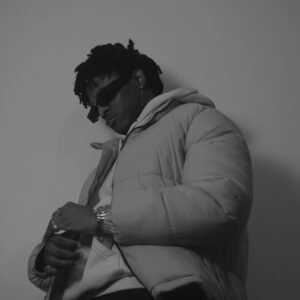 This project/song is full of vibes. It talks about feeling a girl's presence but also recognizing that she is trouble, wanting her to be yours but all she want is a la vida loca lifestyle.
This title of the song, "Badder Than" is trying to preach a message across that the persona, which is the girl the singer is blabbing about is bad but the writer claims to be badder.
Enjoy this bountiful work of art from below.
About Author