GAD X Ft MINERVA – JORLEY (Audio MP3 + Music Video)
The wait is over! Gad X has finally unleashed his much anticipated single with visuals dubbed, "JORLEY" which features talented female singer, Minerva.
"JORLEY" is an Afro-Highlife song for everyone in love with good music.
Production credit goes to Igwe.
Watch Official Music Video Below
Follow Gad X On All Social Media Platforms
Instagram
Facebook
Twitter
About Author
Watermelon Boy, Jones 2.0 & Bryan The Mensah – Hall of Fame
Watermelon Boy is back with another truly global moment of tropical bliss. This time with long
time collaborator BRYAN THE MENSAH from Ghana and Thai-based, UK Rapper Jones 2.0.
A celebration of triumph, the song is about the richness of life, from taking pleasure in achievements to spending quality time with friends and family.
Starting with tuned percussion
and lo-fi guitar, the lead hook opens up with lush vocal arrangement from Bryan interspersed with Jones's smooth London bars. Dedicated to good crew and good times, Hall of Fame is made for your summer playlists.
About Author
Timmy Vibez Turns It Up With "Badder Than"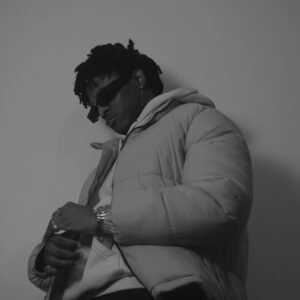 This project/song is full of vibes. It talks about feeling a girl's presence but also recognizing that she is trouble, wanting her to be yours but all she want is a la vida loca lifestyle.
This title of the song, "Badder Than" is trying to preach a message across that the persona, which is the girl the singer is blabbing about is bad but the writer claims to be badder.
Enjoy this bountiful work of art from below.
About Author