Joe Biden issues federal pardons for simple possession of marijuana
Joe Biden issues federal pardons for simple possession of

 

marijuana
Joe Biden issues federal pardons for official estimate about 6,500 people with federal convictions for simple possession of marijuana.
Currently, no one is incarcerated in a federal facility purely for marijuana possession. At the state level, convictions are the norm.
However, according to Mr. Biden, the federal pardons will make it simpler for people to get work, housing, and a good education.
In addition to expunging convictions, Mr. Biden pledged to decriminalize cannabis usage as a presidential candidate.
ALSO CHECK:The Gomoa Fetteh Royal Family accuses Kwesi Alhaji of fomenting a chieftaincy conflict
According to Mr. Biden, "sending people to prison for possessing marijuana has upended too many lives and imprisoned people for behavior that many states no longer ban."
He continued by saying that non-white persons had a statistically much higher likelihood of being imprisoned for cannabis.
Mr. Biden faced criticism when he ran for president in 2008 for authoring a crime law in 1994 that increased incarceration rates for blacks while toughening penalties for drug offenses.
The Democratic president declared that he will urge each state's governor to pardon marijuana use on their own.
Additionally, he has instructed the Departments of Justice and Health to reconsider the federal law's classification of cannabis.
According to Mr. Biden, marijuana is on par with heroin in terms of severity and is even more dangerous than fentanyl. There is no sense in it.
Washington DC and 19 other states have already legalized marijuana for recreational use. In 37 states and three US territories, medical use is permitted.
Even in states where it is legal to purchase and use the drug, it is still illegal at the federal level, so under certain circumstances, people there could still be found guilty of possessing the drug.
The pardons come one month before the congressional midterm elections in November, which will determine the balance of power in Washington for Mr. Biden's last two years in office.
There are no known federal prisoners who will be impacted by Mr. Biden's plan, according to Life for Pot, a website that supports the release of non-violent marijuana offenders, tweeting: "This is window decoration."
The announcement of Mr. Biden's pardons caused shares of cannabis companies to soar 20% higher on the stock market.
The US president who has pardoned cannabis criminals before is not Joe Biden.
On his last day in office, Donald Trump commuted the sentences of 12 marijuana offenders, some of whom had received life sentences under the three-strikes law established by Vice President Biden's 1994 crime bill.
About Author
Ghanaian Business Mogul Allegedly M*rdered In South Africa
Intel from a reliable source stated that a 48 year old Ghanaian businessman, Newton Kwaku Boateng, who is based in South Africa has been allegedly poisoned to death by his South African wife in SA a week ago.
Mr. Newton who recently had scuffles with his wife had reported her to his family in Ghana, and even threatened divorce. Suspecting foul play, Boateng's family have expressed their displeasure and despair at the death of their relative. They believe without doubt that indeed, their relative was poisoned by his wife.
Mr. Godwin Attipoe who spoke on behalf of Newton's Family in Ghana said "We are so devastated. We are so angry. We are so heartbroken."
He hinted that after the death of the beloved brother, a case of inquest was opened in Kempton Park, South African Police Service in Gauteng Province, South Africa, adding that "Kempton Park is a City which is based in Gauteng Province".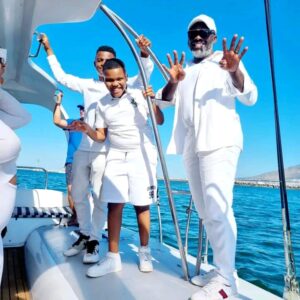 Godwin Attipoe claimed they suspect corruption and cover up of the murder of Newton Kwaku Boateng by Kempton Park police station which he claimed is working closely with the wife of the deceased Alinah Mahlangu. Why? Their inquest for an autopsy be done on the victim is being denied by the police service in SA.
An emotional Godwin had to pause speaking as he started weeping, triggering cries among his other family members who were with him.
He further revealed that South African police say they are investigating and awaiting autopsy results after the body with foam in his mouth was found.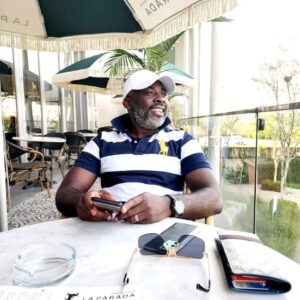 He however said "We are giving the South Africa police the authority and power of attorney to order an autopsy on Newton Boateng who died on March 2, 2023".
He appealed to the Ghana Embassy in South Africa to assist the family to supervise the autopsy on the deceased, which his wife is resisting, adding that the wife of the deceased has not been authorized to represent the family on the issue.
More developing on the issue. Watch this space.
About Author
South Korea Halloween stampede: Seoul crush killed at least 151 lives. (video)
South Korea Halloween stampede: Seoul crush killed at least 151 lives. (video)
South Korea Halloween stampede : At least 146 people have been killed after a stampede in the South Korean capital of Seoul on Saturday night.
During Halloween celebrations outside the Hamilton Hotel in the Itaewon neighborhood, the victims were crushed by a massive throng surging forward on a small street.
ALSO CHECK:Sachet water to be sold at ¢0.60 effective Monday
Social media videos showed numerous casualties lying on the ground as emergency personnel and onlookers tried to revive them with CPR.
The 150 injured, many of whom are in serious condition in the hospital, and the death toll, according to Choi Seong-beom, chief of Seoul's Yongsan fire department, could increase.
He said that the majority of the bodies had been transferred to hospitals, while the remainder had been taken to a nearby gym so that they could be recognized.
All of Seoul's emergency services professionals, along with hundreds more, were deployed to the streets to treat the injured.
Although some local media reports claimed a huge number of people flocked to the area after learning an unnamed celebrity had been there, it is unclear what precipitated the crowd surge.
Oh Se-hoon, the mayor of Seoul, had been traveling in Europe but decided to come back home after hearing the news.
Following the stampede, South Korean President Yoon Suk Yeol presided over an emergency meeting.
In a statement, he urged officials to guarantee the injured received prompt medical attention and to examine the festival venues' security.
The largest Halloween celebrations in years were held in Itaewon, according to local media, as a result of the recent relaxation of COVID-19 regulations.
WATCH VIDEO:
About Author