Khoby 9yce – My Time -(Prod. By Nacjoe Beatz)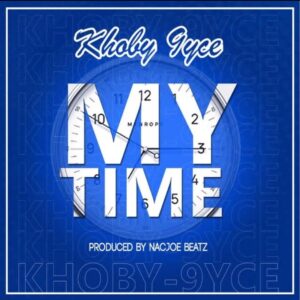 Khoby 9yce comes through with this brand new song tagged "My Time".This song is a motivational song that one would not want to delete after downloading and listening to, so, make a point of getting hooked to your music apps and download it today. It is one of the best songs from Khoby 9yce. The song was Produced by Nacjoe Beatz.
Khoby 9yce – My Time -(Prod. By Nacjoe Beatz)
About Author
"It's Impossible For Shatta Wale To Cater For Bonchaka's Mum When His Own Mother Is In Need" – Shatana Rebuts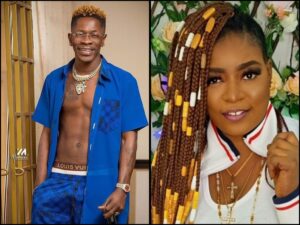 The hubbub surrounding Terry Bonchaka is now ripe and incessant than twenty years ago when he passed. It is public knowledge that decorated Ghanaian musician Shatta Wale was under Terry's coaching in musical art. Many thoughts were that, as he learnt from Terry, it was just prudent enough to help Terry's mother, or visit her intermittently on the regular.
Just a week ago, Doreen Avio in an interview with Mrs. Charlotte Adjetey, Terry's mother on Daybreak Hitz expounded that she has been going through a lot since his son's demise. She said most of the musicians and friends of Terry has neither helped or visited her. She however said although Shatta Wale has not come to to visit her, he sent his father over to visit her with a token.
The twist comes when Mrs. Adjetey in a new video rants that Shatta Wale has not been visiting or taking care of her but it was just a one time thing. She feared that how some news outlets are reporting that Shatta Wale has abandoned her mother and taking care of her is distasteful and denting her image.
Female artiste and family member of the family, Shatana has also invalidated these outrageous claims against Terry's mother. She exclaimed that those rumours are driving people who want to help Mrs. Adjetey away because they think she is being catered for by Shatta Wale. " It is impossible to take care of Terry Bonchaka's mom when you can't take care of your own", Shatana quizzed.
About Author
Shatta Wale's Father Came To See Me Just Once" – Bonchaka's Mother Clarifies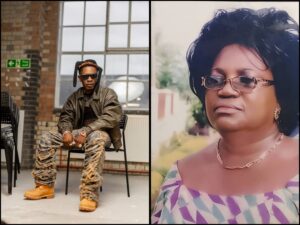 The controversies surrounding Terry Bonchaka nowadays are jaw dropping and seemingly unending. From the fracas with his family versus his earlier manager, Reagan Mends to the recent one with Terry's mate, King Ayisoba.
The latest of all is a video of Terry's mother insinuating that she has never seen Shatta Wale since his son died twenty years ago.
In an interview on Hitz FM, it was cited that Mrs. Charlotte Adjetey said Shatta Wale had done her well by sending over his father to see her.
In the new video, Mrs. Charlotte explained that it was only once that Shatta sent over his father to visit her. She further expressed her worry in how several news portals have taken the case out of context, and reported that Shatta Wale is allegedly taking care of her while his biological mother wallows in abject poverty.
Mrs. Adjetey also worriedly said that if reports like that are made, it does not help because she is not in the best of state but people may think she is good. In that, it will deter helpers from lending a hand.
Watch exactly what she said in the video below.
About Author