Kwesi Jones – Humble Appeal (Prod By Mr. Majestic Drumz)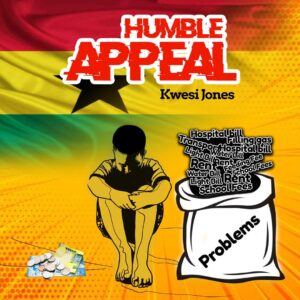 Rapper and singer Kwesi Jones formerly known as Libona has bounced back to the music scene with a new song dubbed "Humble Appeal".
Kwesi Jones who started his musical journey about 15 years ago stayed silent for a while but had no choice but to break from the silence because he feels there is a lot in him the world is missing.
The recent economic crisis in Ghana is a worry to him so he chose to address the situation through the new single "Humble Appeal".
Production was done by Mr. Majestic Drumz also known as Foggy On Beatz.
Grab a copy below
About Author
Watermelon Boy, Jones 2.0 & Bryan The Mensah – Hall of Fame
Watermelon Boy is back with another truly global moment of tropical bliss. This time with long
time collaborator BRYAN THE MENSAH from Ghana and Thai-based, UK Rapper Jones 2.0.
A celebration of triumph, the song is about the richness of life, from taking pleasure in achievements to spending quality time with friends and family.
Starting with tuned percussion
and lo-fi guitar, the lead hook opens up with lush vocal arrangement from Bryan interspersed with Jones's smooth London bars. Dedicated to good crew and good times, Hall of Fame is made for your summer playlists.
About Author
Timmy Vibez Turns It Up With "Badder Than"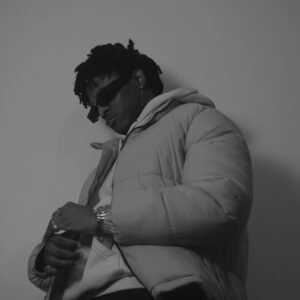 This project/song is full of vibes. It talks about feeling a girl's presence but also recognizing that she is trouble, wanting her to be yours but all she want is a la vida loca lifestyle.
This title of the song, "Badder Than" is trying to preach a message across that the persona, which is the girl the singer is blabbing about is bad but the writer claims to be badder.
Enjoy this bountiful work of art from below.
About Author