Media Personnel Endorse The 'Joseph Mathew' Brand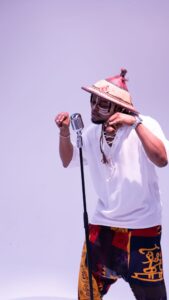 The conversations on whether or not if Christians in Africa will accept other sounds and rhythms from the 'world' to infiltrate the norm of Gospel music we know and believe in. Reggae, dancehall and Hiphop in one way or the other was accepted into the genre. Since music in itself is dynamic and changes do happen to it from time to time, there was the need to try out more sounds to win more souls for the church.
Afrobeat with regards to genre, which has become the new craze in the world is now fast being infused into the Gospel culture, which is a good move. Some few years back, it was not a tangent to go on as many christians frowned on it.
Joseph Matthew, the very first Gospel musician who took the bold step to champion this agendum received so many backlashes then because many were those who could not fathom the concept of the new sound. Joseph who was far ahead of his time, kept on pushing unperturbed because he saw a future in the fusion of Afrobeat and the Gospel of Christ kingdom, to formulate the genre. In fact, he was the first Gospel musician who used the term some years ago even before it evolved and gain grounds.
Some few presenters and pundits who were music geniuses saw the future in the Afro-gospel genre, so they applauded Joseph Matthew, and appreciated his craft and loved his brand. Amongst the few are Frank Kwabena Owusu (Franky 5) of Hitz 103.9 FM and Dr. Cann of blessed memory, formerly of Happy 89.9 FM endorsed the Joseph Matthew brand.
Checkout some videos of presenters and pundits comment on the Joseph Matthew brand even before the "Afro-gospel" genre became a thing in Ghana and blew all over the continent.
Also watch Joseph Matthew's newest song dubbed "Blessings" from below.
About Author
Watermelon Boy, Jones 2.0 & Bryan The Mensah – Hall of Fame
Watermelon Boy is back with another truly global moment of tropical bliss. This time with long
time collaborator BRYAN THE MENSAH from Ghana and Thai-based, UK Rapper Jones 2.0.
A celebration of triumph, the song is about the richness of life, from taking pleasure in achievements to spending quality time with friends and family.
Starting with tuned percussion
and lo-fi guitar, the lead hook opens up with lush vocal arrangement from Bryan interspersed with Jones's smooth London bars. Dedicated to good crew and good times, Hall of Fame is made for your summer playlists.
About Author
Timmy Vibez Turns It Up With "Badder Than"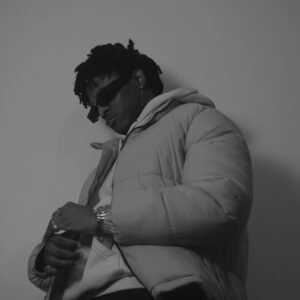 This project/song is full of vibes. It talks about feeling a girl's presence but also recognizing that she is trouble, wanting her to be yours but all she want is a la vida loca lifestyle.
This title of the song, "Badder Than" is trying to preach a message across that the persona, which is the girl the singer is blabbing about is bad but the writer claims to be badder.
Enjoy this bountiful work of art from below.
About Author