Meet Jhay Alpha, A Ghanaian Born Uk Based Rapper Who Is Redefining Rap Music In Europe
Amuzu Godwin Sefa Junior known musically as Jhay Alpha is a Ghanaian born  UK based artiste.
Amuzu Godwin Sefa Junior was born on the 6th of October, 1994 at the Tetteh Quarshie Memorial Hospital, Mampong in the Eastern Region of Ghana. Jhay Alpha's father, Kweku Amuzu was a headmaster and his mother Ernestina Amuzu was a petty trader. Both of his parents are voltarians.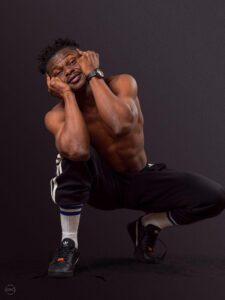 Jhay Alpha schooled in Aburi Demonstration school at Domeabra a suburb in Aburi, continued with his higher education at Legon Presec after his Basic Education Certificate Examination.
His musical career began during his high schools days at Presbyterian Boys' Secondary School, (Presec -Legon) where he learned routine vocal training. After secondary school he took his music career a step ahead by releasing two singles, "Show me" ("Kyere me") which he  featured Kay Spunky now known as NaeKay, "Street Anthem" which featured Lepton Fayahman and he got featured on "Super Mario" a song by Webshot Da Rapper, also an upcoming rapper, and a few more other features.
Jhay Alpha then moved to the UK and joined the British Army in 2019 right after gaining his first degree in Business Administration at the University Of Professional Studies, Accra (UPSA), Gh. He is still serving in the UK army.
Jhay Alpha, although busy with military business never let go of music. He has therefore released his debut EP he calls The Unrealistic Dreams under his own set up record label called BY ANY MEANS NECESSARY (B.A.M.N.) RECORDS.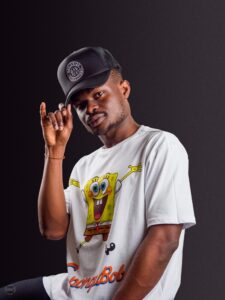 Jhay  Alpha has promised his fans that his current EP is just a tip of the Iceberg and that he has got more amazing projects in the pipeline for their perusal.
Follow Jhay Alpha on the following social media fora;
Instagram – jhayalphaworldwyde_i
Facebook – Jhay Alpha WorldWyde
Twitter – @Jalphaworldwyde
YouTube – Jhay Alpha Official
About Author
Slow Down by Fina Gh is finally out
Ghanaian multitalented songstress well known in showbiz as Fina Gh has finally come through with her debut single dubbed Slow Down.
Fina Gh is known to be one of the greatest female songwriters and singers who deliver awesome lyrics. Fina Gh's song is about a young woman facing depression but determined to overcome it. The lyrics explore the challenges of mental health, highlighting the protagonist's resilience.
With emotive lyrics and Fina Gh's soulful vocals, the song delivers a powerful message of hope and perseverance in the face of adversity.
Stream S0ng Here
About Author
Ibien Jah releases Audio and Visuals for "Call Me Oga"
King of asafo music, Ibien Jah has proved another versatility in a brand new Afrocentric single titled "Call Me Oga"
The Africa-traditional sounds blended masterpiece was released on November 12, 2023 together with the visuals on all Digital platforms.
In an exclusive interview with Ras General on RG Exclusive, the 'Mama Cry' hitmaker gave detailed information about the song.
"Call Me Oga identifies the true me moving from grass to grace and blowing my own horns to glorified God. We are in a society where negativity has become the order of the day and good things don't sell so you have to find your own way to show your positive works to the world and the best way to do mine is through music" Ibien Said.
"I know this is very unusual of me because the fans know me for Dancehall, but I realized it's time to project my rich traditional Africa instruments through my music for the other parts of the world to see what we have and this is just one of it" He added.
'Call Me Oga' is currently on all Digital platforms and music outlets.
kindly stream from the links below
Listen to Call Me Oga by IbienJah on Boomplay
About Author