Wicked Queen Drops 'Wicked' Visuals For Her 'Ayew' Song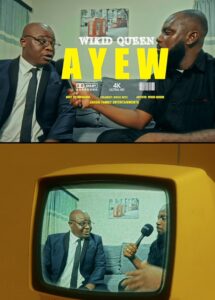 In this time of hefty crisis in Ghana, it is mostly the social duty of music artistes to speak to the truth to the government via their talent to help make changes. It seems most of our artistes are dead silent on the current state of the nation, and this is so appalling.
International female versatile artiste, Wicked Queen has burdened herself with that task. She has consistently released songs to critic the current state of the nation. Her current ironic jam, 'Ayew' is a straight jab that sarcastically judges the President, Nana Akuffo Addo for all the big promises he never delivered and the more havoc his government has rendered the nation into.
To match up the song is a controversial video that has some man looking just like the president and acting like him. The irresistible music video, which was premiered on 4Syte TV last Wednesday is out on YouTube.
Watch the video from below.
Total Views: 212 ,
Joseph Matthew Set To Release New "Promise Land" Banger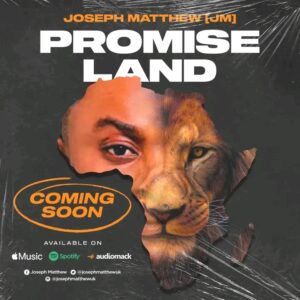 Contemporary gospel artiste and Afro-gospel crooner, Joseph Matthew is readying his latest song, "Promise Land" for release. The novel song which is his first for the year drops in July.
After his release of "Blessed", last year which figuratively blew the minds of Gospel heads has had his fans thirst for a new project from him. "Blessed" was a fusion of sound cultures, predominantly Afrobeat and highlife. This new flavor caught the attention of many music lovers because it was something new in the lenses of the Gospel Music known. It immediately shot Joseph Matthew to fame in and outside Ghana.
"The new song, "Promise Land" set to be released in a July promises to be ear worthy and full of the gospel", Joseph Matthew exclaimed.
Watch this space for more about the new new song. Also, checkout "Blessed" from below.
Total Views: 354 ,
Dosted Gennah Outdoors New Jam Dubbed, "Keep On Going"
Accra, Ghana based artiste, Dosted Gennah is thrilled to announce the release of his latest track, "Keep On Going".
The song whose genre is dancehall projects more on success and breakthrough in life.
Dosted Gennah works with his own label, "Dosted Music". Enjoy the song from below and share.
Total Views: 279 ,