Wicked Queen Drops 'Wicked' Visuals For Her 'Ayew' Song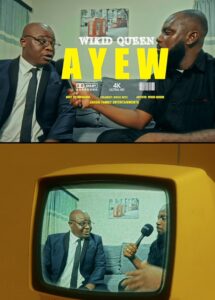 In this time of hefty crisis in Ghana, it is mostly the social duty of music artistes to speak to the truth to the government via their talent to help make changes. It seems most of our artistes are dead silent on the current state of the nation, and this is so appalling.
International female versatile artiste, Wicked Queen has burdened herself with that task. She has consistently released songs to critic the current state of the nation. Her current ironic jam, 'Ayew' is a straight jab that sarcastically judges the President, Nana Akuffo Addo for all the big promises he never delivered and the more havoc his government has rendered the nation into.
To match up the song is a controversial video that has some man looking just like the president and acting like him. The irresistible music video, which was premiered on 4Syte TV last Wednesday is out on YouTube.
Watch the video from below.
About Author
Ape Employs William Singe On This Novel Jam, "She's In My Head"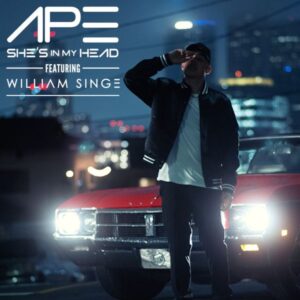 Blue Lines Records is proud to present the new release "She's in my Head". With over 3,7 million monthly listeners and 3 billion streams, William Singe joins APE to bring this exciting collaboration to a wide range of music lovers.
With already 7 chart entries: on iTunes and Applemusic (Chartmetric) and more than 1,5M streams on YouTube/Spotify, playlist on Fun Radio, MTV, Trace TV, this song promises to be nothing but the best. This song's upbeat vibe and catchy melodies make it a great choice to listen to.
Checkout the song from below. Do not forget to share as well.
About Author
A PROSTITUTE REPENTED BECAUSE OF MY SONG -MAGNUS
Gospel musician Magnus disclosed that a sex worker repented her sins after hearing his song.
Speaking with Kwadwo Preko Dankwah on Kessben 92.9 FM, Magnus mentioned that he met a lady who expressed the impact his new song 'Obeye Yie' had on her life. The lady was a prostitute, but the song gave her a new life.
He continued to say the lady repented right after listening to the song because the message had a positive impact on her, and she believed everything will be okay, as the title of the song says.
According to Magnus, he is not in the gospel industry for money but for such testimonies.
Magnus added that he feels this is his part of the work of God, and he is happy his song is touching lives.
About Author