Artiste Profile: Meet Wicked Queen, A Musician, Philanthropist And Industry Pillar Based In Denmark
Afrobeat cum highlife artiste, Wicked Queen whose real name is Agatha Oduro was born in the mid 80s. She attended schools both Ghana and in Copenhagen, Denmark. She graduated as a health care assistant in Social og SundhedsSkole København, Denmark,  and a trained military woman in both Ghana and in Denmark.
Wicked  Queen was raised in Burma Military Camp, Accra Ghana. She was a sports girl during her secondary school days in Abuakwa State College, Ghana. She became sport captain during those days in high school. She was a long distance runner (cross country, 1,500 meters, and 800 meters). Also, she  played volleyball and table tennis She was active in sports also in the Armed Forces when she served. Due to her tenacity and zeal in sports, she won several awards for her high school and in the military in Ghana.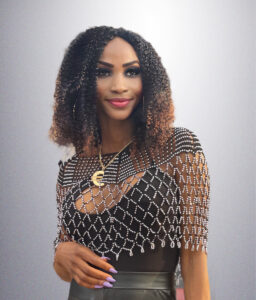 In her military career, she has been in Peace Keeping Operations in Lebanon during her service with the Ghana Armed Forces.
Agatha Oduro is a mother to 4 beautiful children, two of which are girls and the two others being boys who were all born and live in Denmark with her. She was crowned as the prosperity Queen of  Bouyom in Ghana in 2019.
Wicked Queen has always been known as a woman of virtue who frowns on laziness, ill energy and indiscipline. Although she looks very hardcore outwardly, she has a heart of gold and she is very trustworthy.
As a go getter, it has always been her passion to play a pivotal part in the music industry in Ghana. In this vein, she began her own Record Label, Jahsigfamily Record Label which birthed so many artistes and a recording studio called Jahsig Studios located in Accra.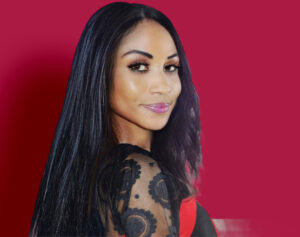 Wicked Queen is also an event organizer who organizes a yearly event called Afro DressUp Festival in Copenhagen, Central City Hall. Other events she hosts are African Women's Day in Denmark and Ghana meets Denmark in Ghana. She also has a foundation in Ghana called Afro Dressup that takes care of the poor and needy in the society.
Her own music career began in 2019 when she released her debut single, My Hero under the Artiste name, Agaqueen Jahsig. She then released a tribute song for her late father a year after. She then comes out with a new funny but satirical song dubbed, 'Wicked'. The song didn't come alone but came with a change in her artiste name from Agaqueen Jahsig to Wicked Queen. The song is accompanied by a classy comical video which features celebrities like Ayittey Powers, Nana Yeboah, Sunsum, etc.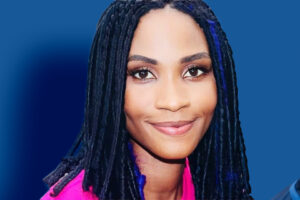 Wicked Queen has assured fans that she is in the music business for good and promises to bring them nothing but wonderful songs to entertain them.
Follow Wicked Queen on the following social media fora;
Facebook: Nana Hemaa Adwoa Dwamenaa
Fb Page: Agaqueen Jahsig
Instagram:  Wicked Queen
Twitter: Agaqueen Jahsig
Tik Tok: Agaqueen Jahsig
Youtube : Jahsig Family Entertainment
About Author
Slow Down by Fina Gh is finally out
Ghanaian multitalented songstress well known in showbiz as Fina Gh has finally come through with her debut single dubbed Slow Down.
Fina Gh is known to be one of the greatest female songwriters and singers who deliver awesome lyrics. Fina Gh's song is about a young woman facing depression but determined to overcome it. The lyrics explore the challenges of mental health, highlighting the protagonist's resilience.
With emotive lyrics and Fina Gh's soulful vocals, the song delivers a powerful message of hope and perseverance in the face of adversity.
Stream S0ng Here
About Author
Ibien Jah releases Audio and Visuals for "Call Me Oga"
King of asafo music, Ibien Jah has proved another versatility in a brand new Afrocentric single titled "Call Me Oga"
The Africa-traditional sounds blended masterpiece was released on November 12, 2023 together with the visuals on all Digital platforms.
In an exclusive interview with Ras General on RG Exclusive, the 'Mama Cry' hitmaker gave detailed information about the song.
"Call Me Oga identifies the true me moving from grass to grace and blowing my own horns to glorified God. We are in a society where negativity has become the order of the day and good things don't sell so you have to find your own way to show your positive works to the world and the best way to do mine is through music" Ibien Said.
"I know this is very unusual of me because the fans know me for Dancehall, but I realized it's time to project my rich traditional Africa instruments through my music for the other parts of the world to see what we have and this is just one of it" He added.
'Call Me Oga' is currently on all Digital platforms and music outlets.
kindly stream from the links below
Listen to Call Me Oga by IbienJah on Boomplay
About Author