Mya Sima Releases New Single Titled, "Mood"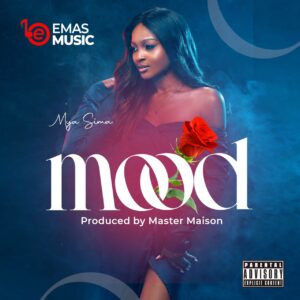 Under the auspices of Emas Agency,Belgium based Ghanaian RnB and afrobeat talented singer and songwriter, has released another song titled "Mood", and it is already receiving rave reviews from fans and music critics alike. The song which was released on Friday, 7th April 2023 has quickly amassed thousands of listeners on major streaming platforms.
"Mood" boasts a smooth R&B instrumental produced by the renowned producer, Master Maison, and Mya's rich melodic voice beautifully glides over the beat. The song showcases a tone of self-reflection, as Mya expresses her emotions and feelings towards life and love. The song has a laid-back feel-good vibe that will keep listeners nodding their heads and singing along.
One thing that particularly stands out in "Mood" is the way Mya's voice flows with such ease hitting all the right notes, giving the song an unforgettable tune. The lyrics of the song are heartfelt and relatable as they tell the story of a her current mood. The skillful use of metaphors in the song, perfectly describes Mya Sima juggling with doubt, all while trying to maintain a positive outlook.
Mya Sima is gaining more recognition and creating a versatile sound with each new song she releases. "Mood" follows her previous single "Sika Mpe Dede," which was also well received by her fans. With each new release she continues to showcase her versatility and developing artistry.
Overall, "Mood" is a testament to Mya's songwriting and vocal abilities. With this new release, Mya Sima has solidified her position as one of the most talented upcoming artists to watch in the music industry. The future looks bright for this rising star, and we anticipate more hits from her in the future.
"Mood" is now available on all major music streaming services. Check it out on BoomPlay, Apple Music, Spotify, Audiomack etc. For more information kindly follow her on all social media platforms @myasimaofficial
Stream via link below
About Author
Ade3f3 Kwakye – Give Me Chance (Ma Me Kwan) Ft Mr Willy (Prod by Wapicolo)
Ghanaian based in USA Highlife musician, Ade3f3 Kwakye has finally bounced in the music industry with his new awesome tune which he captioned as Give Me Chance, which literally means (Ma Me Kwan).
Ade3f3 Kwakye has a unique style which makes him extraordinary and has pledged with all music lovers to keep toes with him as he began his music journey.
On this new masterpiece produced by Wapicolo, he featured on Mr Willy to deliver a love message through their lyrics.
Kindly listen to the song below and share as well
Stream on BOOMPLAY
Download mp3 below
About Author
Lord Phylo Releases New Jam Dubbed "Amen"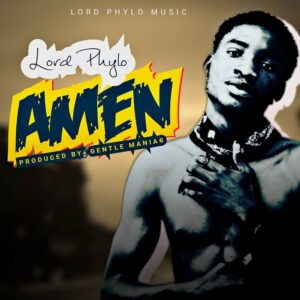 Young emerging music artiste, Lord Phylo has released a fresh song he titles, "Amen". Lord Phylo prays in for God's favor and grace for a breakthrough because he as a breadwinner has suffered although he is putting in his all.
The song as produced by Gentle Maniac is an Afrobeats cum hiplife sound that will get you motivated.
Without much ado, I present to you, "Amen"  by Lord Phylo. Stream, enjoy and share from below.
About Author