Nyarko Releases "You" Off Her Upcoming "Vibes" EP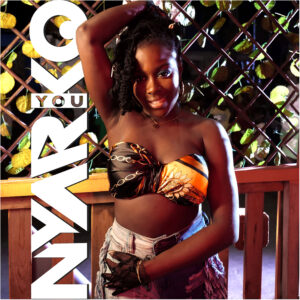 After serving three bops in 2022, Ghanaian-Dutch rapper, Nyarko is back to show her fans and music
lovers a new side. The Dutch-born femcee starts the year with a mid- tempo love song, "You."
The single showcases Nyarko's vulnerable and romantic side while delivering her signature fiery energy. The song, "You" released on March 16, also reflects her versatility as an artist and her ability to create music that
resonates with her audience. With its catchy beat and relatable lyrics, "You" will become every fan's favorite
and cement Nyarko's place as one of Ghana's and the Netherlands' rising stars.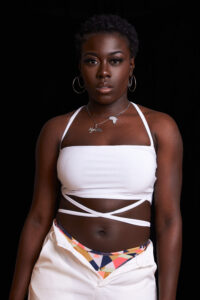 "You" features production from Nigerian Afrobeat producer Barobeatz. It is the first single off her debut EP, "Vibes", which is set for release in April. The seven-track EP will also include her previously released single "Mood." With the upcoming release of her debut EP, "Vibes", fans can expect to hear more of Nyarko's unique sound and storytelling abilities. The project promises to be a dynamic collection of tracks showcasing Nyarko's range as a singer cum songwriter.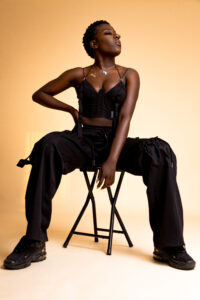 Giving music lovers a sneak peek of the EP, Nyarko said, "The EP touches on different themes; that is
why it is called Vibes: because every song brings a different vibe." "From confidence to the celebration
of life to love and focusing on oneself, everyone can relate to at least two songs on the project.
Stream the song from below.
Connect with "Nyarko" on the following social media fora:
Twitter – @OfficialNyarko1
Instagram – @OfficialNyarko
TikTok – @OfficialNyarkoo
Facebook – @OfficialNyarko
YouTube – @OfficialNyarko
For Press and General Enquiries.
E-mail – [email protected]
About Author
Ade3f3 Kwakye – Give Me Chance (Ma Me Kwan) Ft Mr Willy (Prod by Wapicolo)
Ghanaian based in USA Highlife musician, Ade3f3 Kwakye has finally bounced in the music industry with his new awesome tune which he captioned as Give Me Chance, which literally means (Ma Me Kwan).
Ade3f3 Kwakye has a unique style which makes him extraordinary and has pledged with all music lovers to keep toes with him as he began his music journey.
On this new masterpiece produced by Wapicolo, he featured on Mr Willy to deliver a love message through their lyrics.
Kindly listen to the song below and share as well
Stream on BOOMPLAY
Download mp3 below
About Author
Lord Phylo Releases New Jam Dubbed "Amen"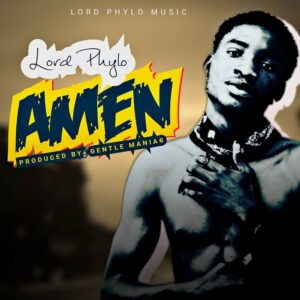 Young emerging music artiste, Lord Phylo has released a fresh song he titles, "Amen". Lord Phylo prays in for God's favor and grace for a breakthrough because he as a breadwinner has suffered although he is putting in his all.
The song as produced by Gentle Maniac is an Afrobeats cum hiplife sound that will get you motivated.
Without much ado, I present to you, "Amen"  by Lord Phylo. Stream, enjoy and share from below.
About Author