I entered swimming pool in Us and found myself in my village- Man narrated
An unidentified guy has described how he was charmed by his mother and ended up in the village after struggling to move overseas, specifically to the United States.
His mother, he said on social media, utilized demonic powers to force him to return to the village when he was in the United States, enjoying the fruits of his labor and achieving his goal.
The guy stated that his mother had always been against his development, claiming that she had kicked against the girl he intended to marry and insisted that he return to the village and marry the maiden who had been provided for him.
He didn't like the notion, according to him, because he had made up his mind to marry his girlfriend without his mother's permission.
As a result, he revealed that he went swimming with his girlfriend on a fateful day, entered the pool, but when he rose, he found himself in his hometown.
About Author
OLDER WOMEN DON'T STRESS TOO MUCH IN RELATIONSHIP – KWEKU DARLINGTON LAMENTS.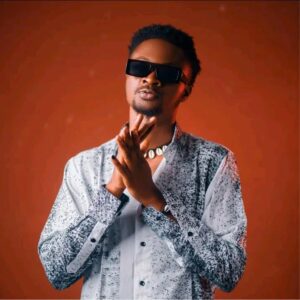 According to the 27-year-old rapper, dating an older woman comes with less stress, and they are easy to understand and easygoing.
Kweku Darlington's assertion comes as he is about to drop the video for his love single 'Osama'.
"For the older women, all they want is enjoyment, and I am someone who loves to enjoy a lot, so I see them as a perfect fit.
"Dating a younger person comes with a lot of stress because you will go through all kinds of disruptions that could affect your career.
"Hanging out with an older person is a haven for me, and that is my choice," Kweku Darlington said in an interview with GNA's Simon Asare.
When asked whether he was going out with an older woman, Kweku Darlington said, "For now, I am single and I am still searching. I don't want to rush into it yet, but at the right time, you all get to know."
Kweku Darlington, since making his breakthrough with 'Sika Aba Fie', has produced more dazzling hit tunes, including 'Sika Kankan', 'Onipa', and 'Bibie Awu' among others.
About Author
Nana Agradaa allegedly dupes church members with new 'Sika Gari' scam
Nana Agradaa allegedly dupes church members with new 'Sika Gari' scam
Evangelist Patricia Oduro, also known as Nana Agradaa, has been charged with scamming church goers using her well-known money-doubling scheme.
According to information acquired, the former fetish priestess has successfully conned her first group of church members using her "Sika Gari" scam.
According to reports, Nana Agradaa had earlier made a television promise to provide $300,000 to her congregation while promising to double any donations made to her.
ALSO CHECK:Coachella Files Copyright Infringement Lawsuit Against Afrochella
Many people were drawn to her church on Saturday by the joyful news to make various financial commitments in the hopes of receiving tenfold returns.
However, Nana Agradaa's decision to close her church and flee after preaching left the victims unsatisfied.
A heartbroken group of individuals reportedly wept and protested at the church's facilities in Weija to demand a return of their money, according to videos obtained online.
After years of defrauding trusting victims, the self-styled pastor, a notorious con artist and previous fetish spiritualist, claimed to have repented in April 2021.
The born-again Christian eventually established the Heavenway Champion International Ministry in Weija, which within a short period of time gathered a sizable membership.
It is surprising that individuals continue to fall for her scams and lose out on their hard-earned money.
WATCH VIDEO:
About Author