Mista Voltage Makes Another Come Back With 'Like Play Like Play' Featuring Yaa Pono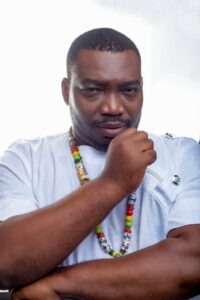 Mista Voltage's new release, 'Like Play Like Play' featuring rapper Yaa Pono, has been making waves in the music scene with its relatable lyrics about the importance of money in our lives. The song sheds light on the daily struggles we face as we try to make ends meet and emphasizes the need for financial stability.
The track opens with a captivating beat that immediately sets the tone for the song. Mista Voltage's smooth vocals blend seamlessly with Yaa Pono's fierce rap verses, creating a dynamic and engaging collaboration.
The chorus, "Like play like play,everybody needs money in Gh," is a catchy and memorable hook that highlights the underlying theme of the song. It reminds listeners that regardless of the challenges we face, we must remain determined in our pursuit of financial success.
The lyrics paint a vivid picture of the various struggles people face in their quest for financial stability. Mista Voltage talks about the need to work hard and stay focused, stating that "If you no hustle, you no go chop, nothing go come from nothing."
Yaa Pono's verse touches on the harsh reality of living in poverty, highlighting the fact that for many people, the struggle for financial stability is a matter of survival. He raps, "Money be the root of all evil, but poverty dey kill person," driving home the point that the importance of money cannot be overlooked.
'Like Play Like Play' is not just a song about the need for money, but it is also a call to action. The lyrics urge listeners to work hard and stay focused, reminding them that success comes to those who are willing to put in the effort.
Overall, Mista Voltage and Yaa Pono's collaboration on 'Like Play Like Play' is a powerful and timely message that resonates with people from all walks of life. It is a song that speaks to the struggles and challenges we face in our quest for financial stability and reminds us that we must remain determined and focused in our pursuit of success.
Check out the new song below
About Author
Ade3f3 Kwakye – Give Me Chance (Ma Me Kwan) Ft Mr Willy (Prod by Wapicolo)
Ghanaian based in USA Highlife musician, Ade3f3 Kwakye has finally bounced in the music industry with his new awesome tune which he captioned as Give Me Chance, which literally means (Ma Me Kwan).
Ade3f3 Kwakye has a unique style which makes him extraordinary and has pledged with all music lovers to keep toes with him as he began his music journey.
On this new masterpiece produced by Wapicolo, he featured on Mr Willy to deliver a love message through their lyrics.
Kindly listen to the song below and share as well
Stream on BOOMPLAY
Download mp3 below
About Author
Lord Phylo Releases New Jam Dubbed "Amen"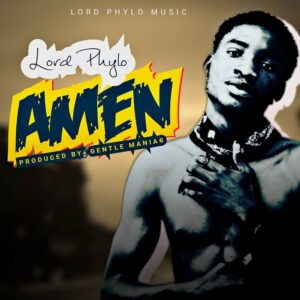 Young emerging music artiste, Lord Phylo has released a fresh song he titles, "Amen". Lord Phylo prays in for God's favor and grace for a breakthrough because he as a breadwinner has suffered although he is putting in his all.
The song as produced by Gentle Maniac is an Afrobeats cum hiplife sound that will get you motivated.
Without much ado, I present to you, "Amen"  by Lord Phylo. Stream, enjoy and share from below.
About Author