Shatana Displays Culture And Artistry In New "Lipo Lipo" Video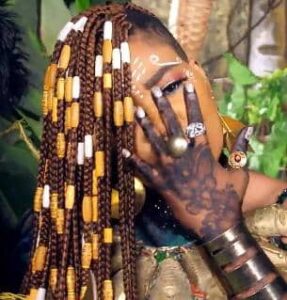 The queen of conscious music in Ghana, Shatana has released the visuals of her much anticipated song, "Lipo Lipo". "Lipo Lipo" which is a fancy way of referring to the term, "Liposuction" which is the technique in cosmetic surgery for removing excess fat from under the skin by suction. The excess fat is mostly infused to the butts to make them bigger.
This practice has been the order of the day where even celebrities are involved and normalizing it . This in turn is psyching the youth to get involved with the act . Shatana as a musician and social vigilante released "Lipo Lipo" to counteract the routine which is fast becoming normal in the society. She enlightened the effects of the procedure, and touched on the pride of staying natural and the confidence it carries.
Owing to the didactic nature of the song, it garnered massive airplays on radio spaces. This informed Shatana's team to get a video done, which they did. The music video adores culture and purity, the virtue of staying original and default was strongly advocated in the video. Also, art was a tool that was colourfully displayed to reverence the artiste's stand or believe on the subject matter.
Without wetting your appetite further,  I present to you, the visuals of "Lipo Lipo" by Shatana. Watch, enjoy and share the video and song from below.
About Author
Ade3f3 Kwakye – Give Me Chance (Ma Me Kwan) Ft Mr Willy (Prod by Wapicolo)
Ghanaian based in USA Highlife musician, Ade3f3 Kwakye has finally bounced in the music industry with his new awesome tune which he captioned as Give Me Chance, which literally means (Ma Me Kwan).
Ade3f3 Kwakye has a unique style which makes him extraordinary and has pledged with all music lovers to keep toes with him as he began his music journey.
On this new masterpiece produced by Wapicolo, he featured on Mr Willy to deliver a love message through their lyrics.
Kindly listen to the song below and share as well
Stream on BOOMPLAY
Download mp3 below
About Author
Lord Phylo Releases New Jam Dubbed "Amen"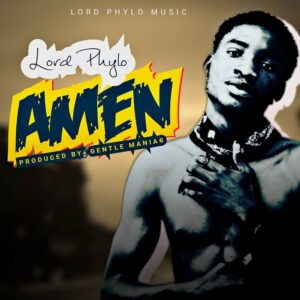 Young emerging music artiste, Lord Phylo has released a fresh song he titles, "Amen". Lord Phylo prays in for God's favor and grace for a breakthrough because he as a breadwinner has suffered although he is putting in his all.
The song as produced by Gentle Maniac is an Afrobeats cum hiplife sound that will get you motivated.
Without much ado, I present to you, "Amen"  by Lord Phylo. Stream, enjoy and share from below.
About Author